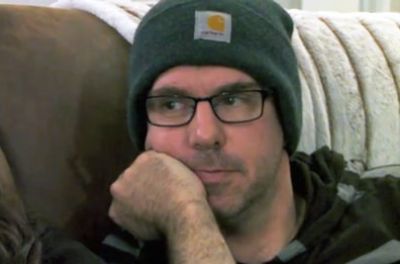 Matt Baier will release his tell-all book soon, but MTV is reportedly angry that the Teen Mom OG star is trying to portray the network in a negative light.
Page Six broke the news yesterday that, after MTV caught wind of what Matt was planning to print in his book, the network sent its attorneys in to do a major editing job. The site reports that MTV is demanding Matt remove about 15,000 words from his book before it's published in June.
"Sources say that most of the offending copy — which accounted for some 20 percent of the original manuscript — was about the network itself and [Amber] Portwood's nemesis,
fellow cast member and sometime p0rn star Farrah Abraham."
Page Six also reported that some of the topics that got MTV execs "in a tizzy" revolved around Matt making the network look back, such as in a passage where he implies that the network's ever-present security guards mysteriously "disappeared" during Amber and Farrah's infamous Reunion brawl, making it seem like the network "wanted there to be an altercation."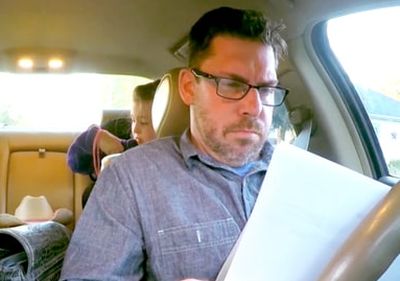 A few weeks ago, a Twitter account released numerous pages of what is reportedly Matt's book, pre-MTV slash-up. It can be assumed that these leaked pages are what sent MTV into "a tizzy."
The Ashley can offer a few exclusive details on how MTV deals with the books of its 'Teen Mom' stars.
All 'Teen Mom' stars that wish to write a book must get permission from the network before any book can be published. This is per their MTV contracts. All of the girls who have already published books– Maci, Kail, Amber, etc.– had to get MTV's blessing before proceeding.
All of the girls have used Post Hill Press to publish their books. (Matt is also using the publishing company.) The Ashley's sources tell her that, while the cast is not required to use that company, it is definitely easier for them to do so.
MTV sometimes makes a profit off the casts' books, but not always. The earlier books– such as Farrah's My Teenage Dream Ended and Kail's Pride Over Pity, were published under MTV's book department. Therefore, the network received a portion of the profits. Later titles from the girls were not published under MTV Books, so the network did not make a profit. (To find out if MTV got a portion of a 'Teen Mom' book, flip the book over. If it doesn't say "MTV Press" or "MTV" on the back cover or inside title page, they most likely didn't. ) It's unlikely they'll get a portion of Matt's book profits.
All of the girls are also required, per their MTV contract, to allow the network's execs to see the copy before it goes to print. They do NOT have a choice in this. They are required to remove anything the network asks them to. If they do not remove the content, they can be sued for breach of contract.
The cast can NOT talk badly about MTV in their books, blog posts, etc. Matt knew this going in, so it should come as no surprise to him that MTV is squashing the content about the network. The only way someone can write a true "tell-all" book about the show is for that person to not be under contract with MTV.
Matt's book, You Have No F**king Idea: The Naked Truth About My Life, is due to be released on June 6. If you'd like to pre-order it, The Ashley has provided a link below to do so.
(Photos: MTV)