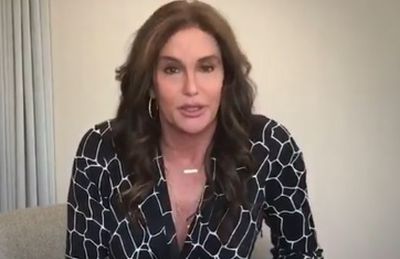 Caitlyn Jenner will put many rumors about herself to rest in her upcoming autobiography, The Secrets of My Life. In the book, which will be released on April 27, Caitlyn confirms that she has, indeed, undergone gender affirmation surgery.
In the new book, Caitlyn reveals (according to Radar Online) that she had her penis removed in January, and discusses why she decided to have what is often called "bottom surgery."
"So why even consider it?" Caitlyn (who was formerly known as Bruce Jenner) writes in her book. "Because it's just a penis. It has no special gifts or use for me other than what I have said before, the ability to take a whiz in the woods…I just want to have all the right parts. I am also tired of tucking the damn thing in all the time.
"The surgery was a success, and I feel not only wonderful but liberated," she writes.
Two years ago, Caitlyn publicly announced that she was transitioning, and since that time she has been plagued by rumors and false stories about herself in the media. In her book, she explains that her desire to set the record straight is the reason she decided to confirm that she had "bottom surgery." (In 2015, she underwent breast augmentation and facial feminization surgery.)
"I am telling you because I believe in candor. So all of you can stop staring. You want to know, so now you know," Caitlyn writes in the book.
Although Caitlyn discusses the very personal surgery in her book, don't expect her to continue to chat about it.
"This is the first time, and the last time, I will ever speak of it," she writes.
Caitlyn's book, The Secrets of My Life, is currently available on pre-order.
(Photo: Twitter)