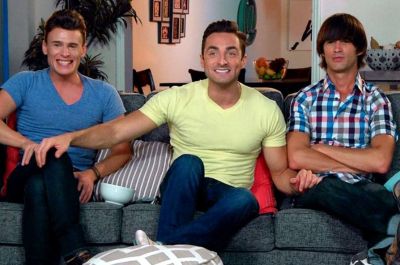 What happened to The People's Couch? That's what fans of the hit Bravo reality show want to know!
The show, which features groups of people watching and commenting on recently aired TV shows, has not been on the air since Season 4 ended in May 2016. So far, Bravo has made no mention of the show coming back for a fifth season; however, the network has kept the website page for 'The People's Couch' up and running.
The Ashley reached out to Scott Nevins, one of the show's long-time stars, to get the scoop on the future of the show.
"I'm continually blown away by how many people come up to me on a daily basis and say, 'When is the show coming back? It's my favorite show on Bravo!' This happens to me every day in LA and every time I travel to other places to perform," Scott told The Ashley. "I know that it happens to the other Couchers too! We also see it on social media every single day, and I have to believe that Bravo does too!"
The network has not announced a final decision whether or not it will be bringing back 'The People's Couch,' but, according to Scott, this is the perfect time to bring back the hilarious reality show.
"I think with the current political climate, people need something like 'The People's Couch' more than ever to help them escape and laugh!" he said. "To me, it seems like the perfect time to bring us back. Also, if there's anything that can bring the people of our great country together again, it's talking smack and serving snark about our favorite TV shows!"
The Ashley has also reached out to Bravo for a comment about its future plans for the show. The network has not yet responded to The Ashley's comment request. The Ashley will update this story when more information is available.
Until then…relive some of these fun 'People's Couch' zingers from Scott and his pals Blake McIver and Emerson Collins by watching the video below!
(Photo: Bravo)