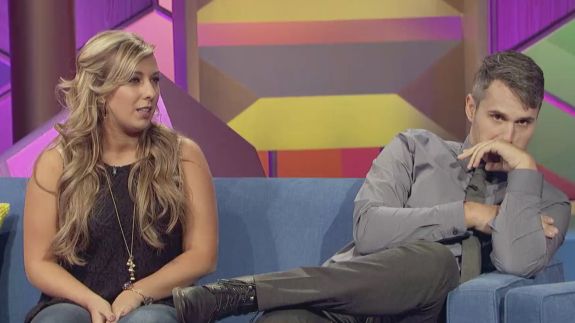 Teen Mom OG fans will get to watch Ryan Edwards propose to his girlfriend, Mackenzie Standifer, during an upcoming episode of the show. However, it appears that Mackenzie is regretting her decision to have her life filmed for the MTV reality show.
In a recent conversation with a fan on Twitter, Mackenzie admitted that she wishes she hadn't agreed to appear on 'Teen Mom OG' alongside Ryan. 
"If I'm being 100% honest I regret it every single day," Mackenzie told the fan, who asked her if she wished she hadn't done 'Teen Mom OG.'
"But I can only speak for myself," Mackenzie added.
Mackenzie's candidness comes after she apparently watched a preview clip of the new 'Teen Mom OG' spring season. In the clip, Ryan's baby-mama, Maci Bookout, and his parents are taking Ryan's son Bentley out trick-or-treating. The boy is told that Ryan and Mackenzie are on their way, but are caught in traffic. Bentley replies, "He's always late."
Mackenzie hinted that MTV exploited the situation to make Ryan look bad.
"5 mins late.. whoop-dee-frickin'-do," she tweeted. "Tip #1 for real life: Always be REAL in this FAKE ass world."
The 'Teen Mom' cast members' significant others are usually subjected to a lot of scrutiny. Not only are their personal lives dissected by the show's fans (and us media folk), but they are usually judged fairly harshly by fans. Mackenzie, who was married before she met Ryan, saw her divorce papers splashed all over the Internet, and has had her parenting skills questioned, to name just a few things she's dealt with since she started dating Ryan last year.
Mackenzie and Ryan have stated that they plan to get hitched in November, at the same church that Ryan's parents, Jen and Larry Edwards, got married.
Watch the 'Teen Mom OG' scene that set Mackenzie off:
(Photo: MTV)