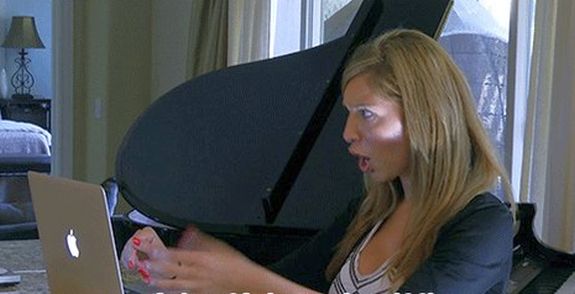 The Teen Mom stars were extra-busy this weekend, celebrating the Easter holiday while also maintaining their usual high level of drama. While many of the 'Teen Mom' cast members spent their weekend hunting for Easter eggs and dressing their kids in their spring best, other members of the 'Teen Mom' crew were hunting for attention and drama!
In an effort to bring you up-to-date on all of the weekend's 'Teen Mom' happenings, The Ashley brings you the "Monday Teen Mom News Pile!"
Here are all the major (and minor but interesting) Teen Mom OG and Teen Mom 2 things that happened over the last weekend…
Farrah Abraham declared herself the best single parent ever…again.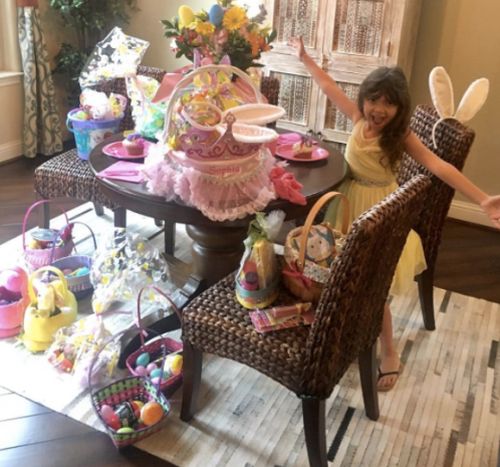 Farrah's already over-inflated ego seems to go into overdrive during a holiday, and this Easter was no different. The "Backdoor Teen Mom" took to her social media accounts to declare herself the "best single parent in the world," due to the insane amount of Easter presents she bought for her daughter Sophia.
"When your the best single parent in the world. I Always have the biggest and bestest's holidays," Farrah wrote on Snapchat. (The Ashley kept the message in "Farrah speak" for extra laughs!)
Farrah later posted a photo of Sophia, surrounded by all of the Easter baskets she gave Sophia. (It seriously looked like she cleaned out the entire Easter aisle of Walgreens!)
Fans criticized Farrah for once again over-doing a holiday and spoiling Sophia.
"All that for one little girl?" one follower wrote. "She is going to grow up to be so spoiled and always expect extravagant gifts. Nothing and no one will ever be good enough because this is what she's learning."
"Way way too much," another wrote. "You are setting her up for a life as disappointment."
Jenelle Evans claims she was 'assaulted' while flying to Miami & bored while watching Ariana Grande.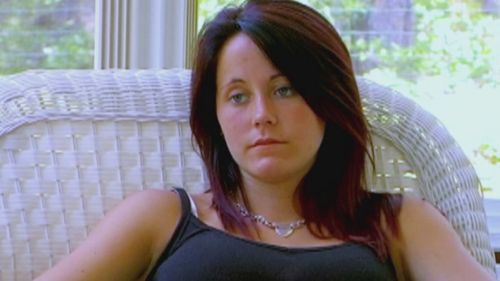 Jenelle and her fiance David took their older kids– Jace and Maryssa– to an Ariana Grande concert in Miami over the weekend. (Who doesn't just hop on a plane to go to a concert, right?)
Anyway, poor Jenelle claims she was assaulted by an American Airlines employee when she tried to board the plane. In a series of now-deleted tweets, Jenelle accused an airline employee of assaulting her by trying to grab phone from her.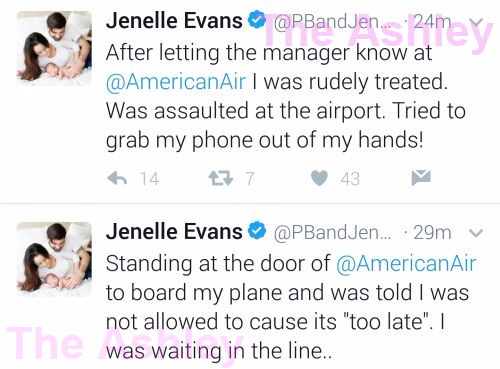 After the "assault," Jenelle & Co. HIGH-tailed it to the concert, where she eventually released another string of aggressive tweets, this time aimed at Ariana, whom she was angry at for 'boring' her kids during the concert. She was also upset that people were standing up during the concert and blocking her and the kids' view.
"$400 a ticket for @ArianaGrande and can't even see her on the stage. #Disappointed," Jenelle tweeted during the concert. "Cannot believe my kids were excited all week to see @ArianaGrande and now they r sitting on their seats and can't see anything. #Bored"
It's been such a hard weekend for Jenelle! She even got her makeup professionally done for the concert, and it ended up being a bust!
Farrah Abraham made up new words to insult her 'Teen Mom OG' co-stars.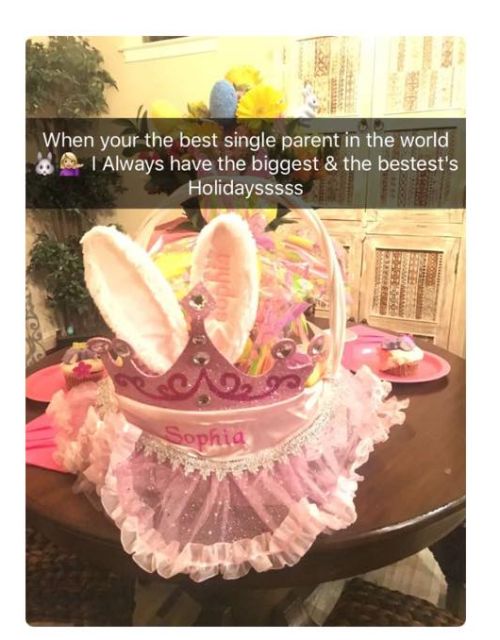 Farrah spent her Easter morning proving that "Hooked on Phonics" didn't work for everyone. In a weirdly worded tweet posted on Sunday, Farrah attempted to insult her 'Teen Mom OG' co-stars: Amber Portwood, Maci Bookout and Catelynn Lowell.
(The Ashley has kept the tweet's wording intact to preserve all the "Farrah speak" greatness.)
"It's Hilarity how I single handily made more views & ratings than all three stooges on @Teen Mom & make more rating then loffs. Sh!"
She then attached a random photo of Sophia's Easter basket to the tweet. (As you do.)
Farrah's co-stars seem unfazed by Farrah's latest attempt at insulting them. However, this does prove that what Catelynn recently said about Farrah's insults.
"When you listen to what she says, most of the time when she answers stuff she doesn't make sense anyways," Catelynn recently told People magazine. 
All the 'Teen Mom OG' cast members headed to Los Angeles.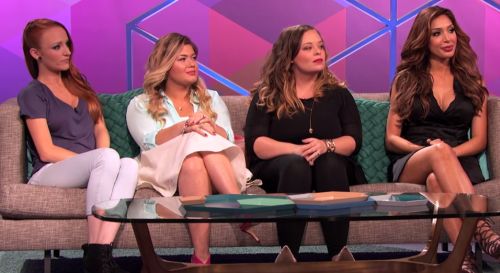 The whole 'Teen Mom OG' gang was flown (or is current flying) to Los Angeles to film the latest Reunion episode. All of the girls, as well as their beaus, are going to be there, including Matt Baier and Simon Saran. The last time this group was together, Amber and Farrah famously brawled. Let's hope Dr. Drew remembers to wear a cup during this next Reunion taping! Safety first!
To read The Ashley's 'Teen Mom' News Pile from last week, click here!
(Photos: Snapchat, Instagram, MTV)