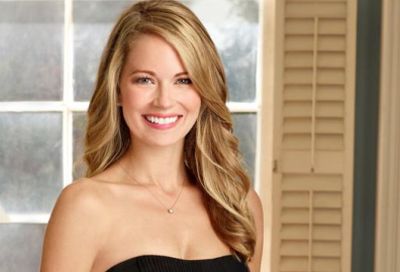 A new Southern belle is coming to Bravo's Southern Charm!
One of the show's stars, Cameran Eubanks, has just announced that she and her husband Jason Wimberly are expecting their first child– a baby girl.
Cameran, who got her start on reality TV on The Real World: San Diego back in 2003, announced her big news via Instagram.
"Times a changin' y'all! Baby GIRL Wimberly will be touching down this fall!" she wrote in the caption of a photo of herself holding a sonogram photo and standing next to Jason. "Excited (and nervous) for this next chapter in life!"
Although Cameran appears on 'Southern Charm,' Jason, whom she married in 2014, does not.
"He has zero desire to be on TV," Cameran once told The Daily Dish. "I always joke that he is just a normal person and most normal people don't want to be in the spotlight."
Cameran is an original 'Southern Charm' cast member, appearing on the show since it premiered in 2014. She appeared on MTV's The Challenge only twice– during 2004's "Battle of the Sexes II" and 2006's "The Gauntlet II." Both times she was eliminated in the first few episodes.
Anyway, after Cameran announced her big news, she thanked the show's fans for being so supportive of her.
"Thanks all for the kind messages!" she tweeted. "They say being a Mom is the greatest job in the world and I'm blessed to have the opportunity!"
Cameran has not yet revealed when she is due, except that it is sometime this fall. She has not told fans what name she and Jason have picked out for the baby.
(Photos: Bravo, Instagram)