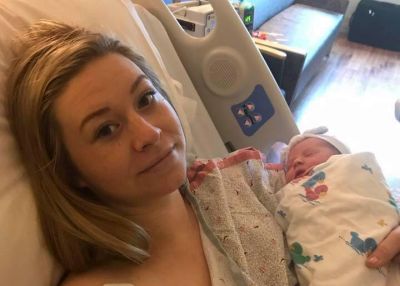 It's a girl for 16 and Pregnant couple Hope Harbert & Ben Lagle!
The couple, who starred together on the show's fourth season, welcomed their second child earlier today, according to Hope's Facebook fan page. Hope and Ben named their daughter Meia Grace, in honor of Ben's grandmother who passed away a few years ago.
Baby Meia joins the couple's son, Tristan, whom Hope gave birth to during her "16 and Pregnant" episode, which first aired in May 2012. Hope announced her second pregnancy back in November.
In cute photos posted to the Facebook page, Hope is shown holding her newborn daughter. In another photo, Tristan admires his new baby sister.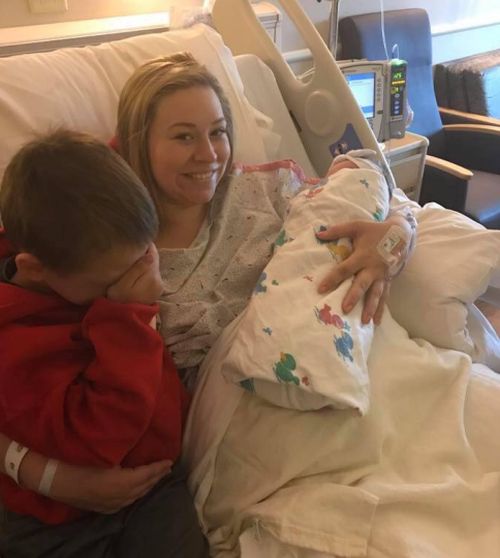 Hope and Ben are one of the few couples from "16 and Pregnant" still together today. Unlike many of the couples from the show, Hope and Ben have not gotten married, which may be the reason they've been able to remain together.
Currently, only four of the 12 girls featured on Season 4 are still with their first child's father. (Those girls are Hope, Mackenzie McKee, Jordan Howard and Myranda Trevino.) Even fewer girls from the other seasons are still with their original baby-daddies.
Wanna read The Ashley's recap of Hope's episode of "16 and Pregnant?" Click here!
(Photos: Facebook)