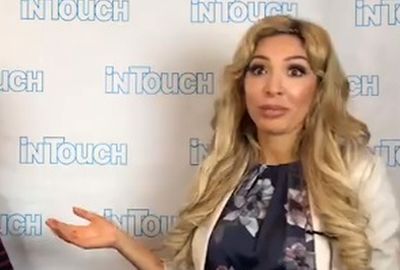 Farrah Abraham will be the first person to tell you that she is good at everything. However, one of the Teen Mom OG star's greatest talents is having the ability to insult the people in her life, and keep the feud between her and her MTV co-stars going strong!
In an Facebook Live interview on Thursday with In Touch Weekly, Farrah really outdid herself, in terms of how many people she was able to throw shade at in just nine minutes!
Let's take a look…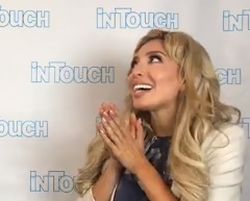 She implied that Tyler Baltierra is gay.
When the reporter brought up the recent rumors that claimed Farrah's 'Teen Mom OG' co-star, Tyler, was cheating on his wife Catelynn Lowell, Farrah wasted no time in taking a swipe at Ty's sexuality.
"[He's the type to cheat] probably with a gay guy!" Farrah says gleefully.
"OK, that's my thoughts. You may need to digest that," she tells the bewildered reporter.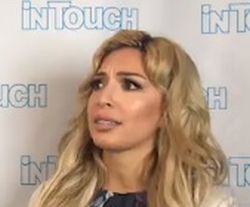 She said Amber Portwood looked like a 'cheap hooker' in her wedding dress.
Even though Farrah says that her 'Teen Mom OG' co-star has apologized to her "many of times," Farrah couldn't help but get in a jab at Amber, who was shown on a recent episode of 'Teen Mom OG' trying on a wedding dress.
"I must have fast-forwarded right through that because I don't even know what it looks like," Farrah said before lowering the boom on Amber. "I think her pink hair took away from the whole dress. I mean, it looks like cheap hooker…I mean, if you want to get married like that, it's your choice."
She revealed that she and Amber haven't spoken since their on-stage Reunion rumble.
"I don't speak to criminals," she said. "Her and her criminal convict whatever she's into, she should have that time in her life and I'm totally far separated from that."
Wait…what?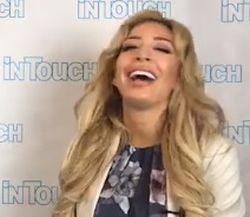 She basically called Matt Baier a pedophile…again.
Farrah and Simon Saran's 2016 comments that Amber's fiancé "looks like a pedophile" were what started Farrah's brawl with Amber. Months later, Farrah says she doesn't regret making the comments.
"I mean, if someone's a pedophile it's a pedophile," Farrah said of Matt. "I mean he continues to act like it with writing books about me, using outlandish things that are not true but they 'know Farrah more' than anybody."
Does Farrah even know what a pedophile actually is? Can someone inform her that someone writing a book about her doesn't qualify as a pedophilic action?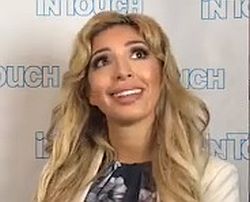 She scolded Kail Lowry for getting pregnant again.
"I am not about the drama, nor do I encourage other Teen Moms to continue to have unplanned pregnancies and situations like this," Farrah said of Kail, who is pregnant with her third child. "This is why I've started the show. This is why I continue to do the show. I am more about talking success and women striving to do their hardest and turning things around and I welcome and I'm happy for everybody else who gets pregnant on Teen Mom."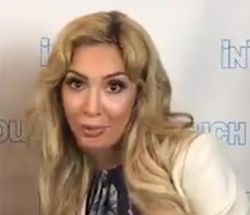 She said she can't stand being around her parents.
When Farrah was asked what the hardest part of filming 'Marriage Boot Camp Reality Stars: Family Edition' was, she revealed that she has a hard time just being around her parents, Debra Danielsen and Michael Abraham.
"[The hardest part] in general is just being there with them," Farrah said, adding that she does believe that appearing on the show helped her family.
Farrah also revealed that Debra (also known by her alias, "Debz OG") actually left the 'Boot Camp' house to "go get engaged" to her boyfriend, Dr. David Mertz. That, of course, pissed Farrah off.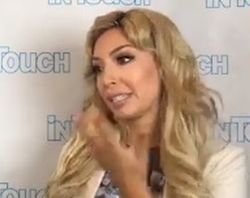 She said that Chad Ochocinco Johnson is not worthy of dating her.
Farrah told the reporter that her 'Marriage Boot Camp Reality Stars: Family Edition' co-star, Chad Ochocinco Johnson is "crushing on her" (of course), but there's no way she'd date him.
Farrah didn't specify why Chad was not someone she'd date, but fans with good memories may recall that last year, Farrah stated that she doesn't "date black guys" and really ruffled peoples' feathers when she was quoted as saying that dating African-American guys is more of a "Kardashian thing."
She implied her on/off boyfriend, Simon Saran, isn't worthy of her either.
Farrah claims that, since she had to buy her own engagement ring, she doesn't really need Simon. In fact, she said she may just ditch Simon all together and marry her true love: herself.
(No seriously, she actually said that.)
Watch Farrah's full interview with In Touch Weekly below: