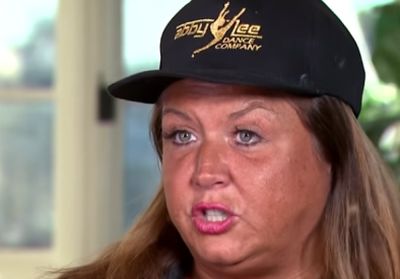 Former Dance Moms star Abby Lee Miller recently underwent weight loss surgery, despite the fact that she is only weeks away from being sentenced to the bankruptcy fraud charges she plead guilty to last year.
Abby Lee, who, of course, allowed Entertainment Tonight to bring in a camera crew to capture her sleeve gastrectomy surgery  in all of its gory detail, told the show that she saw nothing wrong with getting major surgery even though she could soon end up behind bars.
"I think this is the right time," Abby Lee told ET in an interview before the surgery. "People are saying, 'But your sentencing is coming up in a couple weeks…and that is true, and I'm really nervous about that, more than the surgery. But there's no right time. Maybe this is some miraculous way that someone is telling me, 'Hey, do it now so that whatever happens, maybe you'll be a little bit healthier. Maybe you'll be a little more in shape.' Who knows?'"
The surgery, which saw the removal of about 80 percent of Abby Lee's stomach, will require the out-of-work reality star to totally overhaul her diet. Of course, Abby Lee claims that she had previously tried to eat healthier– even trying a vegan diet at one point– but she says the folks on the 'Dance Moms' set kept sabotaging her by bringing her hoagies.
Dontcha hate when that happens?!
Since Abby Lee is no longer working on 'Dance Moms' (she quit the show in March and was almost instantly replaced by Dancing with the Stars pro Cheryl Burke), she can focus on her recovery from the surgery…at least until her sentencing on May 8.
If you'd like to see some graphic video of Abby Lee's surgery, you can check out her YouTube channel, where she's posting videos relating to her surgery (or as she calls it "spilling her guts–literally.")
If you're not into watching gross surgery videos, you can watch a (blood-free) clip of Abby Lee's interview with ET below.
(Photo: Entertainment Tonight)