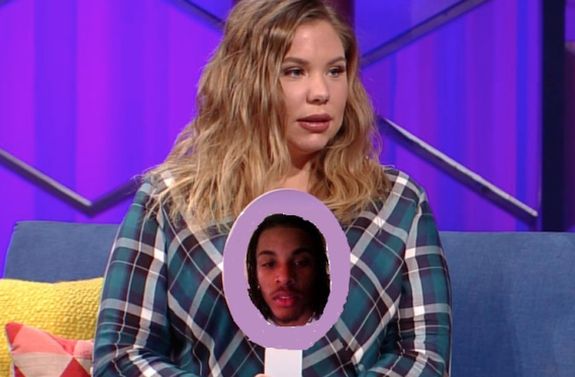 Kail Lowry has finally revealed the name of her baby's father!
After months of keeping quiet about who fathered the baby she's currently pregnant with, the Teen Mom 2 star randomly decided to reveal the man's identity. When OK! magazine mistakenly reported that she was taking a DNA test kit to find out the identity of her baby's father, Kail used the opportunity to correct the misinformation and reveal the truth.
She tweeted that Chris Lopez, who many fans have suspected for months to be the baby-daddy, is, indeed, the father of her third child.

'Teen Mom 2' fans have been speculating about who fathered Kail's baby ever since Kail officially confirmed to The Ashley back in February that she was pregnant.
"I know this isn't the ideal situation, but those close to me have been very supportive and understanding," Kail said at the time of the pregnancy announcement.
Although we now know that Chris is the father of the child, don't expect to see him on 'Teen Mom 2' any time soon. As The Ashley previously told you Chris, 23, is not interested in filming for the show. The producers have been trying everything to get him to sign on to film, but so far he has not agreed.
Chris has refused to sign a release form for the show, which means that MTV can't show his face or use his name on any episode. Last month, the show's producers offered him up to $5,000 to appear on the show but Chris had refused.
Earlier today, The Ashley emailed Kail a request for comment on her baby daddy reveal.
"I wish Chris the best," she replied. "I have nothing but positive things to say about him and it just felt like it was time to reveal that he was the dad."
Kail has stated that she's waiting until she gives birth to find out the sex of the baby.
(Photo: Twitter, MTV, Facebook)