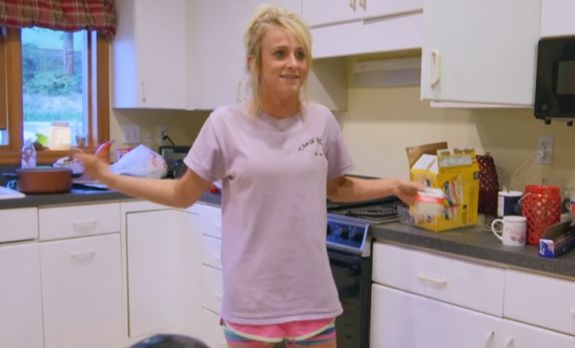 The Teen Mom cast certainly stayed busy over the last weekend—what with all the feuds, photo shoots and fiance drama!
In an effort to bring you up-to-date on all of the weekend's 'Teen Mom' happenings, The Ashley brings you the "Monday Teen Mom News Pile!"
Here are all the major (and minor but interesting) Teen Mom OG and Teen Mom 2 things that happened over the last weekend…
Jeremy Calvert & Leah Messer stirred up a lot of drama by posting a few photos online.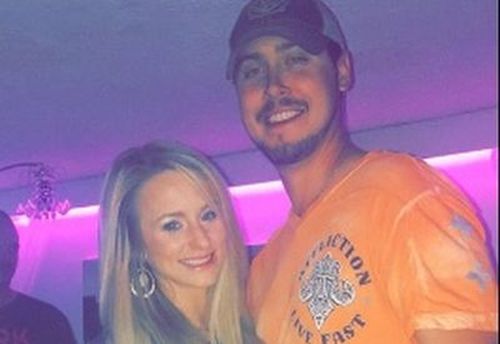 The 'Teen Mom 2' stars sent the show's fans into a tizzy on Friday night when Leah posted several pics of her cuddling up to her ex-husband Jeremy at a local bar. The photos, which were posted to Leah's Instagram and Snapchat, made fans wonder if the couple was giving their relationship (which was filled with bacon slappin', deer cam cheatin' and "wersher and dryer" arguin') another shot.
Jeremy's on-and-off-again fiancé, Brooke Wehr was apparently very unhappy about the photos that were posted of Jeremy and Leah. She retaliated by posting a photo of herself in bed with a dude with bad hair (as you do), and posting several negative things about Jeremy on Instagram.
The Ashley spoke to Jeremy to get his side of the story. You can read that interview and get all the rest of the details by clicking here.
Kail Lowry inspired a lot of young girls.
Pregnant Kail Lowry took her college graduation photos on Saturday, posing in a cap and gown with her baby bump on full display. Her cap was decorated to say, "Mom of 3 + a degree."
Although Kail has received a lot of criticism over the past few months for getting knocked up and having three babies by three different guys, she did earn the respect from some of her haters for obtaining a Bachelors degree. None of the other girls from 'Teen Mom' have earned a four-year college degree. (Farrah Abraham claims to have a bunch of college degrees but…it is Farrah, so they may be from the College of Froco for all we know.)
On her blog, Kail discussed how proud she is to have achieved her goal of graduating.
"If you follow any amount of the show, you know I've been struggling to get through school and earn my bachelor's over the last 6 years… Yes, 6 years," she wrote. "Between teen motherhood, financial hurdles in the beginning, then moving to a new state, marriage, babies and divorce… and then of course just wanting to give up, I (barely) held on and I'm FINALLY graduating May 13! This has been an extremely long and emotional road for me and for my family."
Ashley Salazar confused a lot of young girls.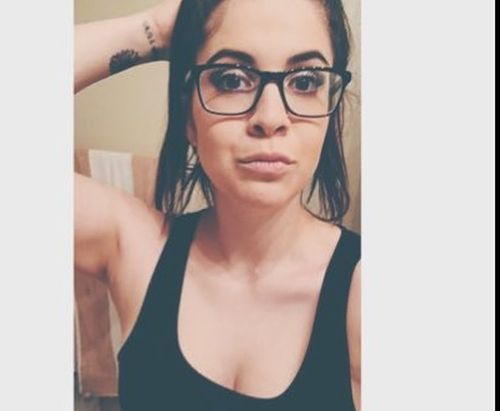 Ashley, who starred on the second season of "16 and Pregnant," recently gave birth to her second child, a boy she named Phoenix. Ashley has been documenting Phoenix's life on her social media accounts and, over the weekend, took to Twitter to express her distress that her son has not yet said his first words, unlike her daughter Callie (whom Ashley placed for adoption during her "16 and Pregnant" episode). Ashley claimed that Callie was chatting up a storm when she was still a newborn.
"A little disappointed, my son is 4 months and hasn't said his first word yet. Callie said hers at 2 weeks. Oh well! Gotta love em!" Ashley tweeted and posted on her Instagram.
When some of Ashley's confused followers pointed out how ridiculous Ashley's story sounded, Ashley insisted it was true, even stating that her daughter was in the Guinness Book of World Records because of it.
"She said 'how are you' and my name," Ashley tweeted.
"If you posted this as a joke, you have too much time on your hands. If this post was for real, you're just an idiot," one of her Instagram followers wrote.
This may have been Ashley's attempt at making a joke, or she may really believe that her two-week-old daughter spoke to her. Either way, the whole thing was just strange.
Amber Portwood accused Farrah Abraham of doing drugs.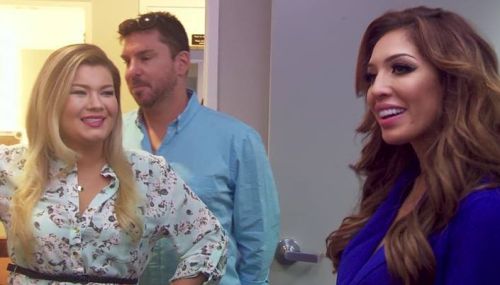 The feud between 'Teen Mom OG' stars Amber and Farrah just keeps going! This week, Amber fired back at Farrah, who last week told a magazine that Amber "looked like a cheap hooker" in her wedding dress.
On Instagram, Amber accused her co-star of being fond of the "bugger sugar."
"This is why you shouldn't do cocaine and drink all the time okay honey," Amber wrote on Farah's Instagram photo.
To get all the details and see what else the ladies had to say, click here!