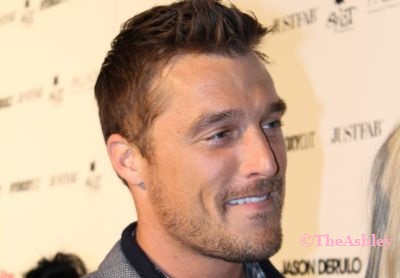 Former Bachelor star Chris Soules could be in a whole lot of trouble after a fatal car crash.
As we previously reported, on April 24 Chris was behind the wheel of his pickup truck when he crashed into a tractor causing the death of his neighbor, 66-year-old farmer Kenneth Mosher. Now, Iowa investigators are working on building a case charging the 'Bachelor' with drinking and driving.
They are alleging that Chris bought beer right before the accident and a local news channel (KCRG) is reporting that he was possibly drinking at the time of the crash.
The 35-year-old reality TV star is already facing charges of leaving the scene of an accident. Investigators are alleging that Chris fled the scene after dialing 911 and trying to get help to the victim of the crash. It is reported that he left the scene after cops arrived. If convicted of the leaving the scene offense alone, Chris could be facing five years in prison. (Fleeing the scene of a fatal accident in Iowa is a class D felony.)
However, Chris' attorneys are saying he did not leave the scene and are trying to get the felony charges dropped. They are claiming that he satisfied the requirements of the law by calling 911 for help, identifying himself to the 911 operator and staying until help arrive.
According to TMZ, prosecutors are firing back at Chris' attempts to get the charges dropped by claiming that he left the scene to conceal the fact that he had partially consumed alcoholic beverages in his vehicle at the time of the crash. They also claim that by leaving the scene, it made it impossible for the cops to determine if he was intoxicated at the time of the crash, and if he was, what his "level of intoxication" was.
If Chris is found to have been under the influence at the time of the crash, he could be facing up to 25 years in prison.
Defense attorney Nick Sarcone recently spoke to Hollywood Life about the possible charges.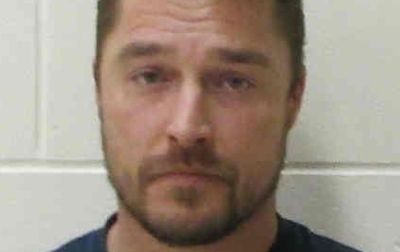 "Chris may be subjected to a class D felony, which is the lowest class of felony in Iowa and faces up to a five-year prison term for fleeing the scene of a car accident," the attorney said. "However, if alcohol or drugs are found in his system at the time of the accident he could be in much more trouble."
Chris' attorneys recently released a new statement about the charges Chris is facing for allegedly fleeing the scene of the accident. In the statement, they bring up the recently surfaced recording of the 911 call Chris made after the accident.
"The 911 call confirms that Soules in fact was the one who contacted law enforcement immediately," his lawyers said in a statement to People. "Attorneys are confident that once all the evidence is made public, it will show Soules acted reasonably and did everything in his power to provide aid to Mr. Mosher."
Even if Chris manages to get out of criminal charges, he could still face a wrongful death suit by the victim's family. After the accident, a spokesperson for Chris said he was, "devastated to learn that Kenneth Mosher passed away. His thoughts and prayers are with Mr. Mosher's family."
And this is not the farm boy's first rodeo when it comes to trouble with the law. In 2005, Chris was arrested for Operating While Intoxicated.
Legal expert Troy Slaten told E! News that Chris' previous DUI charge could come back to haunt him.
"When somebody has a prior conviction for DUI, that can mean a couple of things," he stated. "It can change a case of vehicular homicide or vehicular manslaughter into murder, and here's why: Normally when we talk about murder, there has to be some sort of malice or evil intent. Getting in an accident is usually not evil—an accident is an accident—but when somebody has been convicted of DUI [in the past], they're under a greater understanding of the dangers of drinking and driving because [they've] been through DUI classes and special alcohol education.
"Because [Chris] has been through that higher level of education…If he decided to go out and get impaired by alcohol and continue to drive, they can imply malice and say, 'You knew how dangerous it was [to drink and drive], but you went and did it anyway. You had this indifference to human life. Therefore, you're guilty of murder.'"
Chris is reportedly under house arrest for the time being. In the days since the accident, he has quietly deleted his social media accounts, including his Twitter and Instagram.
(Bottom Photo: Buchanan County Jail)