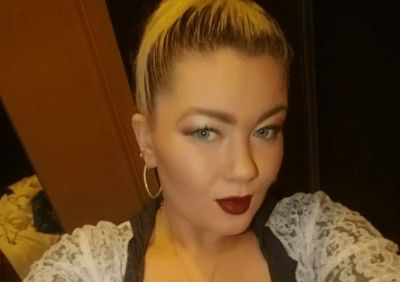 When TMZ broke the news yesterday that Teen Mom OG star Amber Portwood and her fiance Matt Baier are considering making an adult film with Vivid Video, 'Teen Mom' fans were obviously skeptical. However, Amber herself (as well as Matt) have confirmed that this is very real and that an Ambie-and-Matt Skin Flick could be coming our way!
In an interview with E! News, Amber said that, while she doesn't really need the money, she's considering stripping down on camera in the name of business!
"It's in consideration. I still have not made up my mind," Amber told E! News. "I am not strapped for cash. I have a nice house, a nice life. I have everything I need. But I'm a business person."
She says the money she makes from the film could help with her "opening rehab centers all over the world."
"I would hope my fans wouldn't judge me for trying to make more out of life," Amber, who as 'Teen Mom' fans know, judged her co-star Farrah Abraham quite harshly for doing her 2013 sex tape.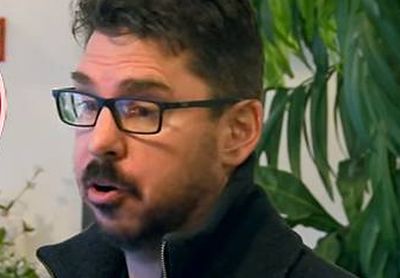 The offer on the table is quite slim, though. According to Matt, Vivid is offering them only $85,000, but 35 percent of all of the net revenues. Matt said that the chances of him and Amber taking that deal, though, are "slim."
"We are considering it, we look at all offers," he told E! News.
"We took that meeting with [Vivid CEO] Steven [Hirsch] because we're business people and people want to meet with us, and if they're legitimate people, we'll take the meeting," Matt told Us Weekly. "What I can tell you about the Vivid meeting is that it was incredibly professional."
"Both of us were extraordinarily flattered to get such a generous offer from Vivid," Matt added. "We never envisioned ourselves as being adult film stars, especially me in any way shape or form."
Amber said that she has called most of her family members and discussed the "pros and cons" of her humping on camera, and they "told me they love me no matter what."
The Ashley can confirm, though, that Amber's beloved brother Shawn, did not know about Amber possibly doing a p0rno. In fact, he assumed that when the story surfaced yesterday, it was fake. As The Ashley has previously reported, Shawn and Amber are not getting along these days, due to Amber sticking by Matt, despite his recent cheating scandals, and the lie detector shenanigans.
"Shawn is devastated that she would even consider doing such a thing," The Ashley's source says. "He doesn't even want to imagine what will happen if she does a tape. He's sickened by it."
Matt and Amber said that Amber's eight-year-old daughter, Leah, would not be affected by their sex tape in any way.
"Leah would not know about it until she's old enough. She's in elementary school right now. I would hope no one would even think to tell her. It would be something I'd do when she's the right age," Amber said.
Amber and Matt told E! News that they did not know what kind of tape they will make, should they decide to go through with it. (Let's pray that there is no "Backdoor Matt" tape in our future!)
"We wouldn't be doing anything illegal. It's just sex," Matt said.
Of course, Amber and her 'Teen Mom OG' co-stars have been criticizing Farrah for years for doing a sex tape. In fact, Maci Bookout pulled her son Bentley off 'Teen Mom OG' for a few episodes because she didn't want him on a show with "someone who did p0rn on TV." Maci and the rest of the 'Teen Mom OG' crew have remained silent on the topic of Amber doing a sex tape, and have not indicated if they will support her decision.
"I'm sure there are people in the world who are going to judge us that we even took the meeting," Matt told Us Weekly. "I can tell you just from having that meeting, Amber and I gained a whole new respect for that industry that we didn't have before."
Yesterday, The Ashley spoke to Farrah to get her thoughts on Amber doing a sex tape, and Farrah was less-than-kind in her response. (Click here to read what she had to say!)
"It bums me out that Farrah would say negative things and come at us like that," Matt said. "When she made her tape, MTV kicked her off the show. Amber and I were the only ones to support her and to this day we stand by that. Our issues with Farrah have nothing to do with her tape."
The Ashley has reached out to Vivid to get more info on Amber and Matt's potential sex tape, and she will update this story when she has more information!
(Photos: Instagram, MTV)