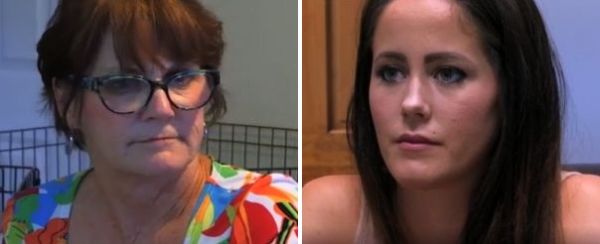 On Wednesday, The Ashley broke the news that a custody deal had been reached between Teen Mom 2 star Jenelle Evans and her mother, Barbara, who currently has custody of Jenelle's seven-year-old son, Jace. While Jenelle did not get full custody of her son as she had hoped, The Ashley reported that Babs and Jenelle went into mediation and worked out a plan that gave Jenelle more time with the boy.
The Ashley can exclusively report that the custody agreement that was drawn up on Wednesday not only outlines how much time each of the Evans women will get with Jace, but also what they can and can't do in front of the boy! Both Jenelle and Barbara are going to have to make some major life changes in order to comply with the new agreement!
The Ashley's insider tells her that Jenelle and Barbara both had to agree to the following terms:
*That neither woman can restrict the other from having access to Jace's school, medical or other important records.
*They are not allowed to call each other names or say anything bad about the other when Jace is present. They must also make sure that no one else (i.e. friends, soulmates, etc.) says anything bad about the other in front of Jace. They must be respectful to one another at all times while Jace is present.
*They are not allowed to use illegal drugs (including marijuana), or let anyone else around them use illegal drugs around Jace. In addition, they can't be under the influence (or have anyone around them who is under the influence with them) while they are with Jace. 
*They can not drink excessively while Jace is present, nor can they allow others to be drunk around Jace. 
*They can not change their phone numbers or move without letting the other know. Also, if they take Jace out of the county, they have to let the other know where he will be.
*The only people who are allowed to physically discipline Jace are Barbara and Jenelle. The agreement specifically states that no one else may do so.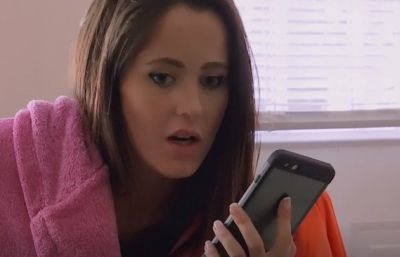 The Ashley's source tells her that, for the first time, Babs and Jenelle actually laid out a plan for the money that Jace has made (and will make) from appearing on 'Teen Mom 2.'
"Barbara has to let Jenelle know several times a year how much Jace has from MTV," the insider told The Ashley. "They also agreed that none of his money can be spent or taken out before Jace turns 18, except to pay his taxes."
Jenelle and Barbara agreed to all of these terms on Wednesday.
According to The Ashley's source, the judge ruled that Barbara will retain full custody, care and control of Jace, but the Evans ladies worked out a visitation schedule that gives Jenelle more time with her son.
Jenelle will now get Jace every other weekend, starting this weekend, from Friday night to Sunday night. She will also get Jace more on certain holiday weekends (including Mother's Day) and during his school breaks.
The agreement states that if either person fails to comply with the agreed-upon terms, they can be held in contempt of the court.
As The Ashley previously reported, Jenelle was devastated when the judge denied her petition to get full custody of Jace, and was in tears in the courtroom.
"I'm not restricted to when my mom says I can have my son anymore," Jenelle told E! News. "At the moment that's all I care about. [I] just want to spend time with my son. He will be home one day but today wasn't the day, sadly."
"I believe Jenelle really thought she was going to get custody of Jace," Barbara told Radar Online after the hearing ended. "There are a lot of things that people don't know about Jenelle. "She didn't want to go through [a trail]. It would have been awful for her."
(Photos: MTV)