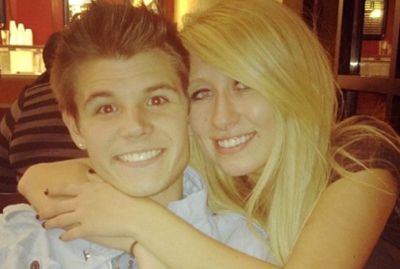 Former 16 and Pregnant bad-boy dad Josh Drummonds has been arrested on felony assault charges!
Starcasm broke the news on Friday that the baby-daddy of Season 2's Nikkole Paulun  is in some serious trouble with the law. Josh was arrested near Katy, Texas, and charged with "Assault of a Family or House Member: Impeding the Breathing or Circulation." (So basically, he allegedly choked someone he lived with.)
Because the victim was someone he allegedly lived with, that makes it a domestic violence charge. The charge carries a penalty of two to 10 years. Josh has a long list of convictions behind him, but none for domestic violence. However, because of his extensive rap sheet, he could be looking at close to 10 years if convicted, according to Starcasm.
It is not yet known who Josh's alleged victim was, but it does not appear to be Nikkole or her children, as they currently live in Michigan.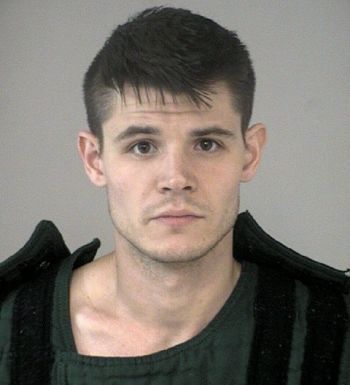 As of Sunday, Josh, 25, is still in custody at the Fort Bend County Jail. He has not yet made his $5,000 bail. In his mugshot, Josh can be seen wearing a safety smock. A safety smock (sometimes called a suicide smock) is a device that is commonly used in prison on prisoners who are considered a suicide risk.
Josh is the father of Nikkole's seven-year-old son Lyle. He has been in and out of trouble seen he was a teen. We saw him fight with then-15-year-old Nikkole and her mom, Rikki, all throughout her episode of "16 and Pregnant," and Nikkole even mentioned during the episode that Josh had a drug problem.
Since the episode aired in February 2010, Josh has been in and out of jail, and in and out of a relationship with Nikkole. She has a daughter, Ellie, who was conceived with another man while her and Josh were broken up and he was in prison, but more recently they've been back together. Last year, Josh was posting photos of himself, Nikkole, Lyle and Ellie all over Instagram. He captioned one photo of Nikkole and the kids, "My life. My kids. My wife." (Josh and Nikkole were never legally married, however.)
Although Ellie is not Josh's biological child, Nikkole has told fans on social media that Josh treated her  like his own.
In April, Nikkole updated fans on their most recent break up.
"When things are good with me & Joshua it was soooo nice to have help, and be a team," Nikkole tweeted. " It really sucks that it didn't work out. It wasn't his fault. I wanted him in my life. He just has issues that can't be dealt with here. Nothing bad happened between us as a couple. He's in Texas but he FaceTimes the kids."
She later stated on Twitter that Josh was in Texas because, "he had nowhere else to go and family in Texas offered to let him live there so that's where he is now."
Nikkole has yet to mention Josh's recent arrest on her social media accounts.
(Photos: Instagram, Fort Bend County)