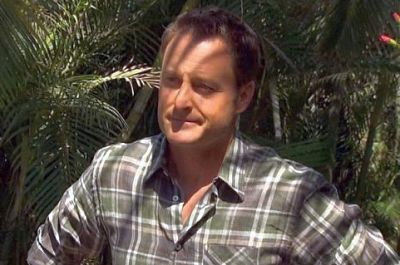 Bachelor in Paradise lives!
The sex-and-alcohol-filled ABC reality show, which has been surrounded by scandal for over a week, will continue, according to ABC and Warner Bros.
The show had been on hiatus due to allegations that Season 4 participants Corinne Olympios and DeMario Jackson possibly engaged in sexual activity when one or both of them were too intoxicated to consent, causing a producer to file a misconduct allegation.
The announcement that filming of 'BIP' Season 4 had been suspended due to the allegation sent the media into a tailspin, with stories coming from witnesses siding with either Corinne (who says she was blacked out for the encounter) or DeMario (who claimed he did nothing wrong.)
However, on Tuesday, Warner Bros. announced that its investigation into what happened has concluded, and that they found no evidence of misconduct on set.
"As we previously stated, we recently became aware of allegations regarding an incident on the set of 'Bachelor in Paradise' in Mexico," the statement reads. "We take all such allegations seriously. The safety, security and well-being of the cast and crew is our number one concern, and we suspended filming so that the allegations could be investigated immediately and thoroughly."
The statement goes on to imply that Corinne's version of events may not have been accurate.
"Our internal investigation, conducted with the assistance of an outside law firm, has now been completed," the statement continues. "Out of respect for the privacy interests of those involved, we do not intend to release the videotape of the incident. We can say, however, that the tape does not support any charge of misconduct by a cast member. Nor does the tape show, contrary to many press reports, that the safety of any cast member was ever in jeopardy."
In a shocking twist, Warner Bros. has decided to restart the filming of Season 4. (The cast members were all sent home and basically told that there was no way they would be continuing to film the season.) But it looks like the 'Paradisers' (or some version of the Season 4 cast) will be continuing filming for the show and looking for love.
"Production on this season of 'Bachelor in Paradise' will be resuming, and we plan to implement certain changes to the show's policies and procedures to enhance and further ensure the safety and security of all participants," the statement reads.
ABC also issued a statement, confirming that the season will continue to be filmed.
"We appreciate the swift and complete investigation by Warner Bros. into allegations of misconduct on the set of 'Bachelor in Paradise.' Given their results, the series will resume production and will air this summer on ABC," the network's statement to People magazine reads.
Corinne and DeMario (who both hired attorneys to deal with this incident) have yet to release any statements since it was announced that the investigation found no evidence of misconduct. However, last week DeMario stated that his "character and family name has been assassinated this past week with false claims and malicious allegations."
It is not known whether or not Corinne and DeMario will appear on the re-upped version of 'BIP' Season 4, or if the scenes that had already been shot (minus the incident between Corinne and DeMario) will be shown, in addition to new footage, or if the original footage will all be scrapped.
It's likely, though, that the wedding of Season 3's Evan Bass and Carly Waddell, who married this past weekend in Mexico, will be shown at some point during the upcoming season!
To read all about the 'Bachelor in Paradise' scandal, click here!
UPDATE! Corinne's attorney, Marty Singer, states that Corinne's team is still investigating what happened, despite what Warner Bros.' investigation found.
"It comes as no surprise that Warner Bros., as a result of its own internal investigation, would state that no wrong doing had occurred," Corinne's lawyer said on Tuesday. "Our own investigation will continue based on multiple new witnesses coming forward revealing what they saw and heard.
"It needs to be made crystal clear that production of 'Bachelor in Paradise' was shut down because of multiple complaints received from 'BIP' producers and crew members on the set. It was not shut down due to any complaint filed by Corinne against anyone," he added.
Corinne and her team have not indicated whether or not she plans to file any lawsuits in regard to the situation.
(Photo: ABC)