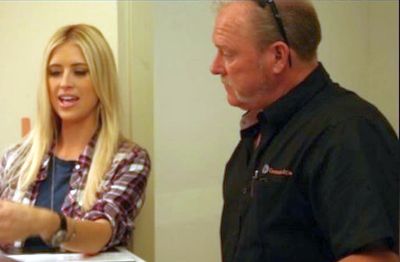 Tarek El Moussa and the cast and crew of HGTV's Flip or Flop are asking the show's fans to help them raise money to help a 'Flip or Flop' cast member who is currently fighting cancer.
Frank Miller, a contractor known as 'Frank the Tank' on the hit show, is currently battling two very aggressive forms of cancer.
His co-workers, including Tarek have taken to their social media accounts to tell Frank's story. They have also set up a GoFundMe page to help raise money for Frank's treatment.
"His medical bills have become unattainable and we need your help to try and save Frank's life," Tarek wrote on Instagram.
Tarek and his estranged wife Christina have joined together to help their friend.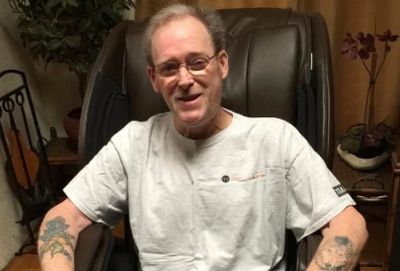 "We love him so much that Christina and I are donating $5,000 to his GoFundMe to start the account off."
Tarek and Christina are no strangers to battling cancer. Tarek was diagnosed with thyroid and testicular cancer four years ago. He was open about the thyroid cancer at the time but didn't reveal the testicular cancer until he'd beaten it. He is now cancer-free.
On May 11, Tarek told 'Flip or Flop' fans about Frank's cancer battle.
"As some of you know… he's been fighting multiple cancers for many years, even while filming our show, and he's still putting up the fight of his life," Tarek captioned a photo of Frank posted to Instagram. "The doctors told him a year ago he would not make it past 6 months, he's proving them wrong, this man is a beast."
At press time, Frank Miller's GoFundMe page had raised $20,364 of the $50,000 goal. The GoFundMe states that Frank has spent hundreds of thousands of dollars on his treatments, including all of his savings, and is now turning to fans for help.
Although Tarek and the GoFundMe page don't go into specifics, they both state that Frank has a very aggressive stage four cancer.
If you'd like to make a donation to help Frank, click here to be taken to the GoFundMe page that's been set up for him.
(Photos: HGTV, Instagram)