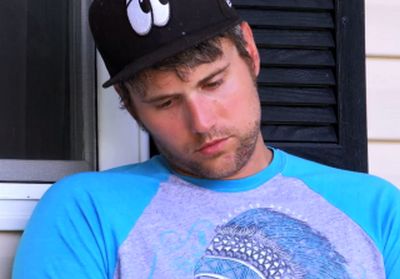 Ryan Edwards released a statement on Monday, confirming that he, did, indeed seek help with his substance abuse problems by going to rehab.
The Teen Mom OG star was shown on Monday's season finale falling asleep at the wheel while driving to his wedding. His bride-to-be, Mackenzie Standifer, questioned whether Ryan was under the influence of Xanax "again."
In his statement, Ryan confirmed earlier reports that stated he had been in rehab in late May and early June.
As The Ashley reported last week, though, Ryan is already out of The 'Hab and was photographed hanging out on a boat with Mackenzie and friends after attending a local music festival.
Us Weekly states that Ryan checked into rehab on May 16, one day after he married Mackenzie.
"A little over 30 days ago, I made the decision to check myself into a rehabilitation facility," Ryan said in his statement. "I am back home now doing well, and life could not be better. Without the support of my wife and parents I would not have been able to do this. Thank you all for your well wishes."
Many fans have questioned whether or not a 30-day rehab stay would be long enough to completely tackle Ryan's substance abuse issues. (After all, his former girlfriend Dalis Connell recently alleged that Ryan had been abusing drugs as far back as 2012, when he had a failed attempt at rehab.)
Ryan's ex-fiance Maci Bookout had spent most of the 'Teen Mom OG' season attempting to get Ryan help.
"He's an addict," she told her friend of Ryan during Monday's episode. "It could be anything, anything, and it's not going to be a priority for him."
Maci later gave Life & Style an update on Ryan.
"We're all just taking it one day at a time, one step at a time," Maci said. "Ryan is doing good. He's doing what he needs to do and that's all any of us can ask right now. We're just trying to make sure he stays focused on himself."
This is the first season that Ryan's strange behavior was addressed. In previous seasons, Ryan could be seen exhibiting bulging eyes, or taking frequent naps, which made viewers suspicious that he was using drugs, but no one addressed any possible substance abuse issues on-camera.
In fact, last November, Ryan was asked by a paparazzi photographer if he was on drugs and he denied it (despite the fact that Ryan's eyes were the size of saucers at the time.) 'Teen Mom OG' producer Jaala Webster insisted that Ryan was just "tired sometimes."
Anyway, according to MTV News, Maci and Mackenzie will address Ryan's rehab stay and "road to recovery" on the upcoming 'Teen Mom OG' Reunion special which airs next Monday.
Ryan is, of course, not the first 'Teen Mom' franchise star to do time in rehab. His 'Teen Mom OG' co-stars Amber Portwood and Catelynn Lowell have each had a stay in the 'hab (for various issues), as have Teen Mom 2 stars Jenelle Evans and Leah Messer.
(Photo: MTV)