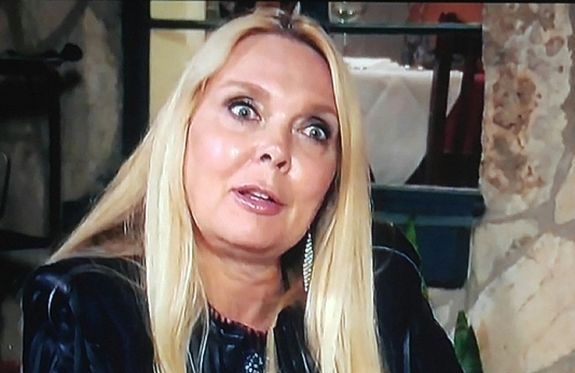 It's been a rather quiet week in the Teen Mom News World, what with the franchise's biggest trainwreck couple, Amber Portwood and Matt Baier locked away in a Hollywood mansion, filming Marriage Boot Camp. Although the pair has dominated the 'Teen Mom' news circuit for the last month or so, they didn't do anything of note this weekend.
While Amber and Matt may have gone silent (for now), the other stars of Teen Mom OG and Teen Mom 2 kept busy! In an effort to bring you up-to-date on all of the weekend's 'Teen Mom' happenings, The Ashley brings you the "Monday Teen Mom News Pile!"
Here are all the major (and minor but interesting) Teen Mom OG and Teen Mom 2-related things that happened over the last weekend…
Simon Saran spilled some major tea about Farrah Abraham's mother, Debra Danielsen.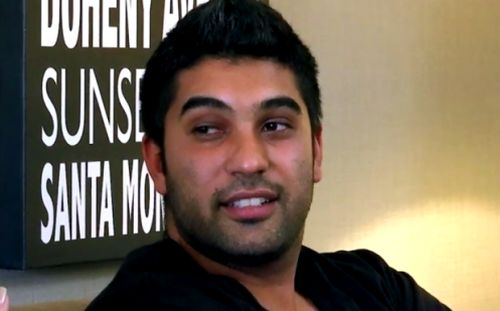 Simon delivered a steaming hot pot of tea this weekend, blasting Farrah Abraham's mother, Debra Danielsen, and Deb's fiancé, Dr. David Mertz in a series of scathing tweets!
In his weekend tweets, Simon revealed that Debra was planning to try to take custody of Farrah's daughter Sophia in order to garner herself more TV time!
"You beg Farrah for screentime. Heard you and an attorney are talking to take Sophia away. Anything for more screen time!" Simon wrote to Debra, who responded back on Twitter.
"Simon isn't even in the know. Haha! Just says s**t to make money," Debra wrote. "He hurts people with his lies and thinks it is ok…I speak truth! No hate. Just want things to be happy and healthy."
Debra's reply added more fuel to Simon's fire. He followed those tweets up with even more scathing accusations about Debra.
"Here's a truth for you," Simon wrote. "Debrah slept with two different guys in 2 days her basement in Nebraska while she was supposed to be watching Sophia."
(For the record, The Ashley is not confirming that this is true or false. If it is true, though, The Ashley doesn't want to picture Debra's basement fornication.)
"Debra hasn't worked in years," Simon continued. "Leaches off of Farrah and Sophia. She doesn't care about them like [Michael] does!"
Simon also took aim at Deb's future husband.
"David has another motive. Just like I called out Matt [Baier], this guy is on that level. He's hiding something big!" Simon wrote.
After Simon's tweetfest, Debra told Radar Online that her daughter's sometimes-boyfriend was lying about "most" of the things he stated on Twitter. (She also called Simon "evil" and "passive aggressive.")
"He sits at home and makes stuff up," Debra told the site. "He makes up horrible things. A man who loves my daughter and my granddaughter would do things to make us happy and come together as a family. He continues to tear our family apart and he does a good job of it."
She denied that she was trying to take custody of Sophia away from Farrah.
"Why would I hire an attorney and go against my family? That's against my religion," Debra said. "Simon doesn't share our faith and talks out of his ass. He can't talk about stuff he doesn't know."
Kail Lowry spent the weekend on vacation…again.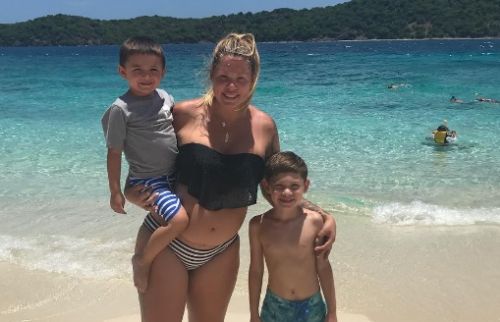 For the second weekend in a row, Kail was frolicking in the surf and sand on an exotic getaway. Last week, Kail was in Puerto Rico and this weekend, she was in St. Thomas, swimming and sunning with her sons Lincoln and Isaac.
"Had the best week with the boys!" Kail tweeted this weekend after returning home from her trip.
As The Ashley reported in last week's "Teen Mom News Pile," Kail was criticized online for taking back-to-back vacations while in her third trimester. Many felt that Kail, who has previously stated that her current pregnancy is high risk, was putting her unborn baby in jeopardy by flying so late into her pregnancy.
Jenelle Evans & David Eason prepared for future vacations.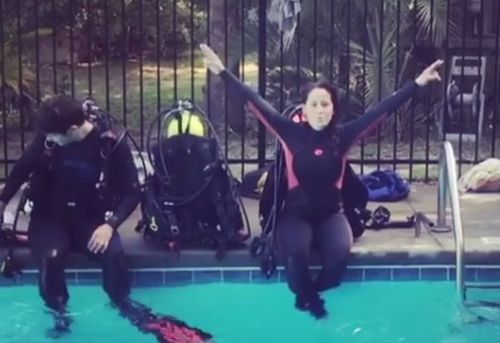 Speaking of vacations, Jenelle and David actually took a week off from vacationing, instead spending the weekend preparing for their future holidays.
Jenelle announced that she and David were taking scuba diving classes.
"By next weekend I'll be a certified Open Water Scuba Diver, alongside my babe of course," Jenelle tweeted.
She also revealed why she had taken a sudden interest in the sport.
"We r sick of going places we r allowed to dive at but can't because we aren't certified," Jenelle told a fan on Twitter.
Don't you hate it when you aren't allowed to dive on your frequent tropical vacations!?
Javi Marroquin was out promoting his "tell all" book & revealed its title.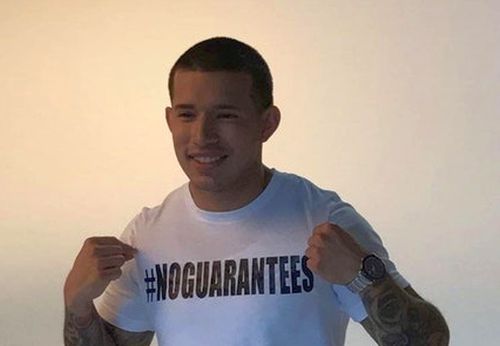 Javi spent the weekend in Atlanta, promoting his upcoming book. The book, which was previously titled Heartlessly Hustled (a nod to his ex, Kail Lowry's book Hustle & Heart), will now apparently be called No Guarantees. Javi met with 'Teen Mom 2' fans at a Meet & Greet, and shot some photos for the book promotion.
Although no release date for the book has been announced yet, Javi promised that more book-related news and events are coming soon.
"Both my photoshoot and my Meet & Greet were a huge success," he wrote on Instagram. "Stay tuned, we're preparing to kick things into high gear!"
(Photos: MTV, Instagram, Snapchat)