Teen Mom 2 addition Briana DeJesus has just welcomed her own new addition!
The former Teen Mom 3 star, who will be joining the cast of 'Teen Mom 2' for its upcoming eighth season, welcomed her daughter, Stella Star, on Sunday, July 2.
According to a hospital birth announcement, baby Stella was born at 1:57 p.m., weighed 6 pounds and 11 ounces, and was 19.5 inches long. Stella Star joins Briana's five-year-old daughter Nova Star.
Before Stella's birth Briana's sister Brittany had been posting updates on Briana on her Snapchat, poking fun at her laboring sister.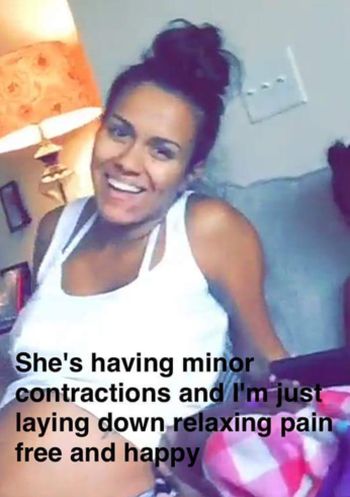 "She's having minor contractions and I'm just laying down relaxing pain-free and happy!" Brittany captioned one photo of Briana.
Throughout her pregnancy, Briana has been posting updates to her social media accounts. On May 23 at her baby shower/birthday party combo, she wrote to her daughter.
"You will be loved and everybody can't wait to meet you."
We first met Briana when she was pregnant with her daughter, Nova, during a Season 4 episode of 16 and Pregnant. She was later chosen to join the cast of 'Teen Mom 3,' but the show was cancelled after one season. However, that was long enough for viewers to get a glimpse of the tumultuous relationship Briana and her family had with Nova's father, Devoin Austin. ('Member when Briana's mom chucked a vase at his head?!)
It looks like history is repeating itself with Stella's father. In a preview for the new season of 'Teen Mom 2' we see Briana discussing Stella's father cheating on her and their subsequent break up.
"He has been cheating on me the whole time and I don't know what I'm gonna do," she tearfully admits.
Briana has kept relatively quiet about Stella's father, Luis, but did talk about him on a recent 'Teen Mom' After-Show.
"That's up in the air, to be honest," she said when asked if Luis will be in Stella's life. "We're still going through it. You will see him on the show. It won't be a mystery forever. You will definitely see him."
In a preview clip, Briana revealed that Luis is much older than she is (he's 31). Briana had stated that she and Luis were going to move in together and get married…until she found out he was cheating.
Stella is just the latest offspring born in what has become a 'Teen Mom' baby boom. Chelsea Houska and Jenelle Evans  each welcomed a baby this year, and Kail Lowry is due to give birth to her third child very soon.
Check out the adorable photo of Nova holding her little sister!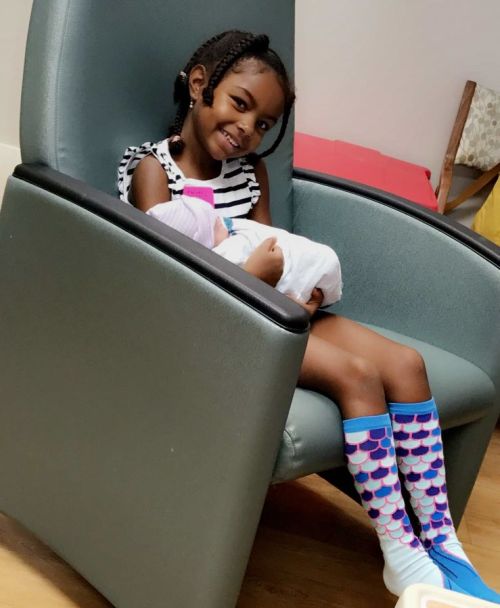 (Photos: MTV, Snapchat)