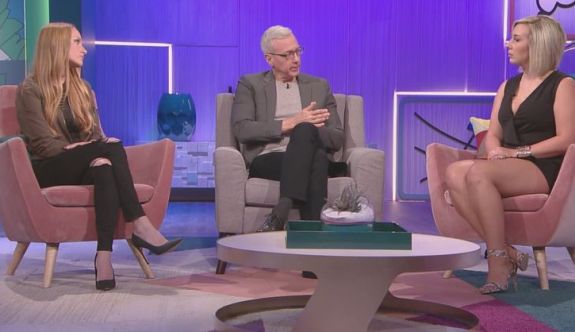 The first part of the Teen Mom OG season finale Reunion aired on Monday night and things got downright explosive when Maci Bookout went head-to-head with her ex Ryan Edwards' new wife, Mackenzie Standifer!
The cat claws came out when the ladies sat down with Dr. Drew Pinsky to discuss Ryan's substance abuse issues. Mackenzie was especially upset at Maci for discussing Ryan's issues on 'Teen Mom OG' and acting concerned for his health while the cameras rolled although she said nothing to Mackenzie or Ryan's family regarding the issue. 
During the segment, Mackenzie claimed that she only found out about Ryan's drug use two days before he left for rehab in early June (which would have been one day before she married Ryan). She was upset that Maci claimed to have known that Ryan was using for months, but said nothing to anyone except the 'Teen Mom' film crews.
Mackenzie used her time on stage to read a scathing letter she wrote to Maci.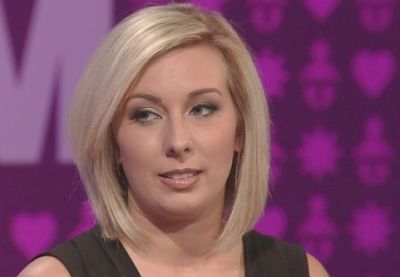 "Maci, you told me to my face, merely days after I had informed you about Ryan seeking help, that you had known about his problem since November," Mackenzie read. "That was 186 days; 400,464 hours; and 267,840 minutes that he could've died, and still, you said nothing. You let everyone know that you feared for his life, while concurrently exploiting Ryan and his addiction on the show.
"Instead of solving the problem, or making an effort to solve it, you decided to humiliate Ryan, humiliate myself and his entire family, but more importantly, you've humiliated our children for years to come," Mackenzie added.
Maci defended herself, stating that Ryan exploited and enabled himself, but Mackenzie wasn't having it.
"Helping Ryan doesn't mean talking about all of his problems on national television," Mackenzie told Maci. "It means being supporting, not kicking someone when they're down, and respecting the privacy that we all so graciously deserve."
Maci basically told Mackenzie that if she longed for privacy, signing up to be on a television show was a bad idea. (Mackenzie has stated in the past that she very much regrets agreeing to be on 'Teen Mom OG.')
"And, I didn't exploit you, your husband did," Maci added.
Dr. Drew busted out a "can't we all just get along?" message to the ladies, but Maci stated that Mackenzie's letter had further hurt their already strained relationship.
"You just went back there with that bulls**t letter," Maci told Mackenzie.
'Teen Mom OG' fans have suspected for years that Ryan was using some sort of substance(s), due to his ever-bulging eyes, frequent naps and general spacey demeanor. However, Ryan's drug use was never discussed on 'Teen Mom OG' until the most-recent season. Ryan's parents, Jen and Larry Edwards, as well as Mackenzie and even some of the 'Teen Mom' producers, had either declined to discuss Ryan's drug use, or downright denied it.
Ryan spent less than a month in rehab, and is now back home with Mackenzie in Tennessee.
(Photos: MTV)