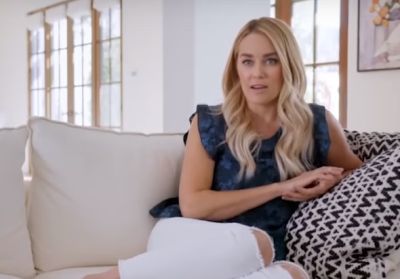 The Hills baby boom has begun!
Lauren Conrad announced the arrival of her first child on Wednesday, July 5. The former star of 'The Hills' and Laguna Beach revealed the name that she and her husband William Tell had chosen for their son by posting a super-cute cross-stitched photo of her family.
"He's here! We're so excited to welcome Liam James Tell into the world!" Lauren wrote on Instagram. "He is 6 pounds, 14 ounces and 20 inches long. I'll be taking a little bit of a step back from the site over the next few weeks as we adjust to life as a family of three (five, if you count Chloe and Fitz of course…)."
Although Liam is currently ranked as the most-popular boy's name of 2017 so far (according to Baby Center), Lauren and William may not have chosen the name simply because it is trendy. According to E! News, "Liam" was picked because it is a combination of Lauren and William's names. The baby's middle name, James, was likely chosen because it's Lauren's father's name.
Lauren is the first of several former stars of 'The Hills' to welcome a baby this year. Her former co-star Whitney Port is currently pregnant with her first child. (Whitney and her husband Tim Rosenman are not finding out the baby's gender until it is born.) Lauren's ex Jason Wahler and his wife Ashley are expecting a baby girl soon, and Heidi Montag and Spencer Pratt will welcome a baby boy this October.
(Photo: MTV)