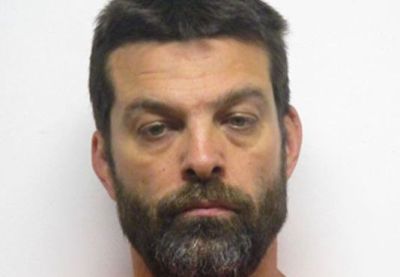 Toby Willis will likely be spending the rest of his life behind bars.
The former star of the TLC reality show The Willis Family pleaded guilty to four counts of child rape.
According to The Tennessean, Toby appeared in a Cheatham County, Tennessee, courtroom on Tuesday to enter his guilty plea.
He was given two 25-year sentences and two 40-year sentences for his crimes.
The site reports that the earliest release date for Toby is 2057, and that Toby's sentences will be served concurrently, and served at 100 percent, giving him a total of at least 40 years in prison with no possibility of early release.
He will be 87 years old by the time he's even eligible for release.
Toby is the father of 12 children, all of whom appeared on the family's reality show along with Toby's wife Brenda. The show ran for two seasons before it was cancelled in 2016, right before Toby's arrest in September.
He was arrested in Kentucky after hitchhiking from Tennessee to evade arrest. He was originally charged wtih one count of child rape, with reports stating that the charge stemmed from Toby raping a 9- to 10-year-old girl approximately 12 years prior. The victim is believed to be related to Toby.
Toby has been behind bars since September, and has had his trial postponed several times. In December, Toby's lawyer asked that the trial be postponed so that Toby could undergo a series of psychological tests to see if he was competent to stand trial. He was eventually allowed to go on trial.
Throughout the entire ordeal, Toby's wife Brenda has remained silent, except for one statement she released right after his arrest that let the family's fans know that she stood with the District Attorney's Office, rather than her husband.
After Toby's sentencing, Brenda and her family made a statement via their attorney.
"The Willis family would like to thank their family, friends and fans for the outpouring of love and support during this most difficult year," the statement reads. "Additionally, the Willis family would like to thank the many members of law enforcement for their detailed and comprehensive investigation of this matter. Finally, the family would like to thank the District Attorney's office for their diligence and sensitivity in the handling of this case.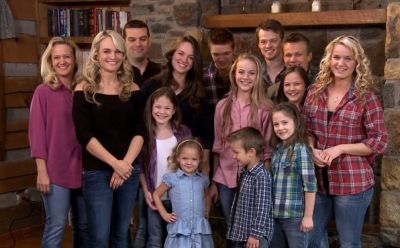 "The family has remained fully cooperative throughout the investigation. Although the criminal case has concluded with Toby Willis receiving 40 years for the crimes he committed, the impact on the victims will remain much longer. The family is appreciative and grateful that people have respected their need for privacy during this trying time and asks for continued respect as they seek to move forward."
The family's band, The Willis Clan, has not performed publicly since Toby's arrest. The oldest Willis child, 25-year-old Jessica, left the band shortly before Toby was arrested and has distanced herself from her family. (She is currently engaged.) The other Willis children range in age from 25 to 6, and all have names that start with the letter "J."
(Photos: Cheatham County, TLC)