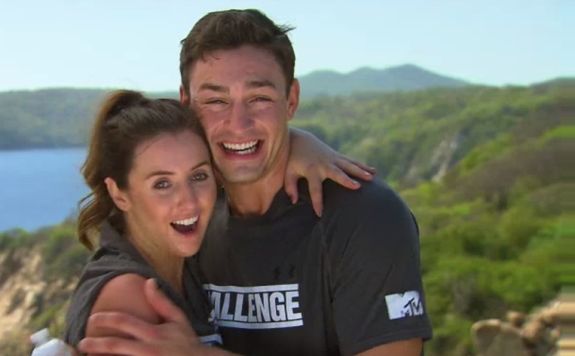 Tony Raines got down and dirty (pun intended) with cast mate Camila Nakagawa while filming the upcoming "Dirty 30" season of The Challenge. The only problem? He had a girlfriend back at home who just happens to be the mother of his child!
Tony's girlfriend (and second baby-mama) Alyssa Giacone took to Twitter on Saturday to express her disgust as she watched her (now ex) boyfriend Tony making out with his former rival Camila in footage that will be shown in a trailer for the second episode of the show.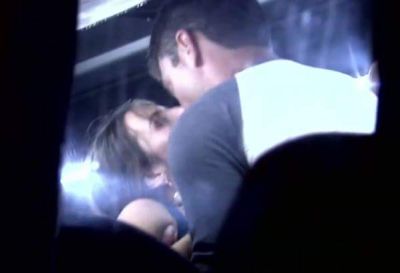 "I may not wake up with a man but I wake up with coffee doesn't lie about a cell phone or kissing other women on TV," Alyssa, who is the mother of Tony's eight-month-old daughter Isla, wrote on Twitter on Saturday. (Tony is also the father of 15-month-old Harper, whose mother is 'The Real World: Skeletons' star Madison Walls-Channing.)
"I'm not bashing him!" Alyssa also tweeted on Saturday. "He did it to himself! It's going to be on tv and he will have to explain that to his children!
"All it takes is one moment to ruin your entire life!" Alyssa wrote.
This is not the first time Alyssa heard rumors of a Tony/Camila hook-up. (It may be the first time she had visual confirmation of it, though.) In June, she discussed the situation on Twitter, before posting on June 22 that it was time for a "fresh start."
"One day my daughter will look up to me and say thank you for being so strong for us!!!! #shesmypriority," Alyssa wrote, before adding "And as far as the Camilla stuff goes…it will air on television! It's not like we all won't find out."
This is not the first time Tony has cheated on a girlfriend while filming a season of 'The Challenge.' While filming 'The Challenge: Bloodlines' in 2015, Tony hooked up with his cast mate Christina LeBlanc, despite the fact that he was in a relationship with Madison at the time. Madison and Tony broke up shortly after he returned home from filming, and Madison soon found out she was pregnant with Tony's child. Tony's hookup with Christina was revealed when the episode of 'The Challenge' aired.
As faithful fans of 'The Challenge' know, Tony and Camila were partners on 2016's "Rivals III" season. They hated each other so much that they ended up getting into a nasty fight that turned physical, and both were sent home early. It seems that they have kissed and made up since then, though!
'The Challenge XXX: Dirty 30' premieres Tuesday on MTV.
(Photos: MTV, Instagram)