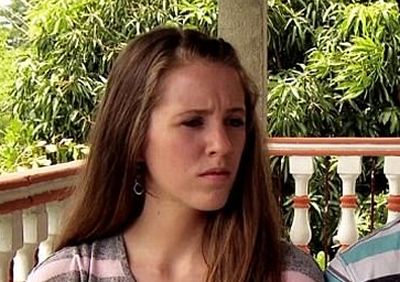 Jill Dillard's latest Instagram post has Counting On fans wondering if something is wrong in the new mom's life.
On Monday, Jill posted a Bible verse to Instagram, but it was her caption that had her fans wondering what's really going on with her.
"Such a great reminder from the Bible #Psalms5023," she wrote. "It's easy to praise God when things are going great, but do we continue to count our blessings when things aren't going like we planned?"
Fans have been wondering what's going on with Jill and her husband Derick Dillard since Jill gave birth to the couple's second child, Samuel, on July 8. The Duggar Family shared that it took over 40 hours of labor and an emergency C-section to bring Samuel into the world, but the family has been uncharacteristically quiet since the birth announcement. The baby had been in the hospital for a while after his birth but it appears that he is now home with his parents.
Still, fans are wondering if Jill is doing alright after the birth. (This is the second time she's had a 40+ hour traumatic labor and delivery. Her older son Israel's birth came after 70 hours of labor and an emergency C-section.) Aside from one photo of a haggard-looking Jill holding Samuel a few days after his birth, no other photos of Jill have been posted since the beginning on the month.
Again, this is very uncharacteristic for anyone in the Duggar family. Normally when a baby is born, the new parents immediately post an announcement video to their websites, and then do a follow-up story with People magazine that includes family photos. (This has been the case with every recent Duggar family birth, including Israel's arrival in 2015, as well as Jessa Seewald's two children.) To date, none of this has been done for Samuel.
In addition, the family has not shared any details of Samuel's birth which is also very unusual for the Duggars. Even after Israel's traumatic delivery, the Dillards ran straight to People to deliver the harrowing details of the birth.
Jill's telling Instagram post got a lot of response from worried fans.
"I am so worried about you. Prayers for you," one person wrote in the comments section of the post.
"What happened?" another fan wrote. "I understand it's personal stuff but this kind of verse makes me wonder."
On Tuesday, Jill posted an Instagram photo of Samuel that seemed to be a response to all the comments asking if the baby is OK.
"Meet #SamuelScottDillard This little handsome fella is getting bigger every day!" she wrote. "We are so in love with him!"
(Photos: TLC, Instagram)