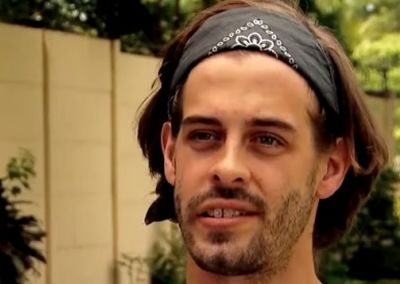 Counting On star Derick Dillard took to his Twitter on Wednesday night to blast transgender teen Jazz Jennings and her reality show I Am Jazz, and now the network that airs both shows has issued a statement regarding Derick's statements.
On Thursday afternoon, TLC posted a message on its Facebook and Twitter accounts, letting its viewers know that, while Derick may think a show about a transgender person is wrong, he doesn't speak for everyone associated with the network.
"It is important for us to let our viewers know that Derick Dillard's personal statement does not represent the views of TLC," the network posted.

TLC viewers called for the network to cancel 'Counting On,' the show that Derick, his wife, Jill Dillard, and Jill's family the Duggars appear on, after Derick stated that "transgender is a myth," among other things.
He then further insulted Jazz (who is 16 years old), by referring to her using the "him" pronoun.
"I want to be clear. I have nothing against him," Derick tweeted. "I only have issue with the words and definitions being propagated here."
As of Thursday afternoon, Derick's tweets are still visible. No member of the Duggar family has spoken out about what Derick said, but members of the family have previously spoken out regarding the topic of transgender individuals.
Jazz has responded to Derick's comments by retweeting words of encouragement she's received from fans since Derick's tweets were posted. She also retweeted some of the responses people had to Derick's tweets. On Thursday afternoon, she finally made a statement about the situation.
"Every day I experience cyber-bullying, but I keep sharing my story," Jazz tweeted. "Today was no different."
(Photo: TLC, Facebook)