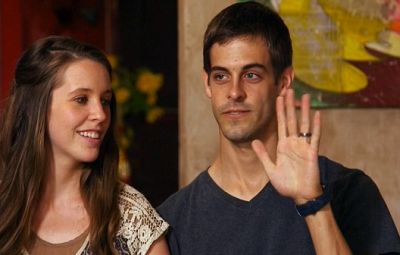 Jill and Derick Dillard have spent the last two years shuttling back and forth between the Duggar Family Compound in Arkansas and the jungles of El Salvador, where they were doing mission work. On Wednesday the Counting On stars took to their family blog to declare that, due to "a number of circumstances," they are staying put in the good ol' US of A!
"Through a number of circumstances, and guided by much prayer and counsel, we are discerning the Lord leading our family's full-time ministry back to the United States for the time being," Jill and Derick wrote on their blog.
Derick and Jill first left for Central America in 2015, heading down to a dangerous part of El Salvador with their toddler son, Israel, in tow. The 'Counting On' stars got plenty of criticism for bringing their young son into an area where kidnappings and murders are frequent. (In fact, one of the Dillards' missionary friends was recently murdered down there.)
In February, Jill and her family returned to El Salvador even though she was pregnant, which was a decision that many fans questioned. The Dillards came back to the United States for the July birth of their second son Samuel,
Jill and Derick also took heat for collecting money from fans for their "Dillard Family Ministries" charity. Many fans who donated were upset when they realized their money was funding things like Derick and Jill being able to travel back to the United States to attend family events.
In their blog, Derick and Jill praised themselves for all the good work they did down in Central America.
"It has been a joy and blessing to see how our Lord has worked in Central America, and your generous giving has been a huge part of making that possible!" they wrote. "We have witnessed God transforming the lives of many involved in the gang community and positively influencing the lives of young people for the sake of the Kingdom. Through numerous efforts of community development, skills training, sports outreach, and local church ministry, a strong foundation has been laid that I believe the Lord will continue to grow for many years to come."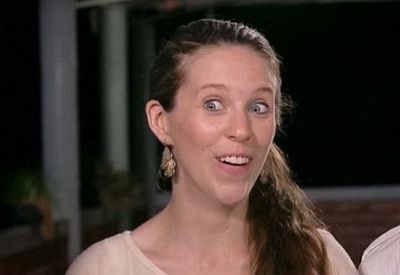 The Dillards did not go into specifics about what "circumstances" have caused them to need to stay in the United States. However, fans became concerned about Jill's health last month, following the traumatic birth of Samuel, and many are suspecting that she may have suffered undisclosed health issues after the birth.
Anyway, Jill and Derick have not indicated if they will return the money that fans donated to their ministry charity. They did, however, state that they plan to continue ministering in their home state.
"At this time, God has seen fit for our family to continue serving him in ministry within the context of Northwest Arkansas," the Dillards wrote on their blog.
They, along with the rest of the Duggar clan, will be back on TLC in September when new episodes of 'Counting On' begin airing. To read our 'Counting On' recaps, click here!
(Photos: TLC)