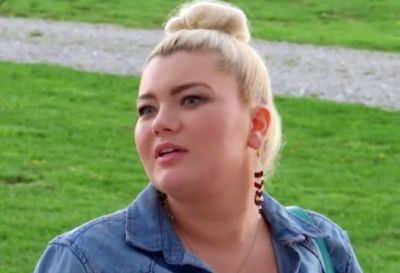 Please file this under 'report' until The Ashley can 100% confirm all of the details below!
Last week, Radar Online posted a video showing Teen Mom OG star Amber Portwood canoodling with a "mystery man." The video, shot on August 7 in Indianapolis, did not identify who Amber's new boy toy is but…The Ashley has the exclusive details on him!
Multiple sources tell The Ashley that Amber's new boo is named Andrew, and that she met him a few months ago while she was in Los Angeles filming the upcoming season of Marriage Boot Camp Reality Stars: Family Edition with her ex-fiance, Matt Baier and her mother, Tonya. (The Ashley is choosing not to make Andrew's last name public at this time.)
Anyway, from what The Ashley hears, Andrew lives in the Los Angeles area, works in TV production and is very different from Amber's ex, Matt. For starters, he's much closer in age to Amber than Matt was. (Andrew recently turned 33 while Amber is 27.) From what The Ashley has heard, Andrew has been in the TV production field for years, and is well-liked in the industry.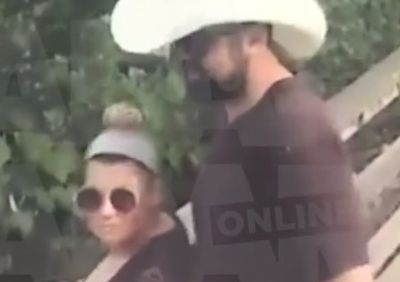 One source tells The Ashley that the video was set up so it could be sold to Radar, and that Amber's new boyfriend may not have even been aware that was happening. (The Ashley can't 100 percent confirm this factoid, though.)
Anyway, Amber's ex Matt recently told Radar that he's happy for Amber. He also promised that 'TMOG' fans will be seeing him on the show, despite his nasty breakup with Amber a few months ago.
"[I wish] her new relationship well," Matt told Radar. "It's over forever so there is going to be a degree of sadness. But Amber and I are very close still, we have always been the best of friends. So she knows I am always here if she needs me and has my support."
it appears that Andrew will also be featured on 'Teen Mom OG,' as the Radar video was shot while he and Amber were filming for the upcoming season.
Some 'Teen Mom OG' fans were worried that Amber moved on to a new relationship too soon after breaking up with Matt. As per usual, she took to Twitter to unleash her anger at the nay-sayers.
"There's nothing wrong with dating over 3 months after breaking up with someone," she tweeted last week. "Crazy how people judge and are so quick to talk s**t? #FYou."
Stay tuned– The Ashley will have more details on Amber's new man very soon!
(Photo: MTV)