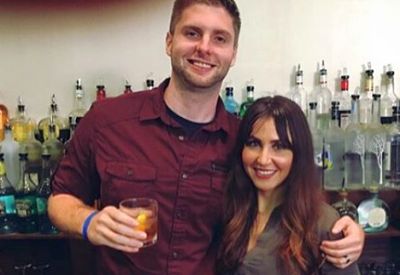 Another Married at First Sight marriage bites the dust!
Cody Knapek and Danielle DeGroot, who met and married during the show's fifth season, announced today that they are getting divorced.
"After a year of marriage, and much thought and consideration, we are deeply saddened to announce that we've decided to go our separate ways," they told People in a statement.
"We remain the closest of friends, and have enjoyed sharing our lives with our 'Married at First Sight' family. We want to thank the experts for their guidance and love throughout all of this. This process has only strengthened our belief that true love does exist!"
Cody and Danielle got married in August 2016 and, although they fought a lot during Season 5 (particularly about sex), they opted to stay married at the end of the season. It appears, though, that they wasted no time in filing for divorce as soon as their show contracts allowed!
Danielle went into a bit more detail in a post to her Instagram account on Tuesday.
"It hasn't been an easy year, but it has been one of a lot of personal growth and of meeting some amazing people, including the one I got to marry," she wrote. "We value and respect marriage, but life is short and we also value happiness. While this was a difficult decision and divorce is not something either of us hoped for, we decided we will be happiest separating. Still got nothin' but love for @codyknapek ! Thank you to everyone who supported us on our journey! We hope you will be respectful and understanding of our decision. I went into #MAFS trusting that this was God's or some greater power's plan and I stand by that now. Still a big believer in love and looking forward to the future."
This is just another failure for the reality show. While the other two Season 5 couples are still married (for now, anyway), there have only been two other successful marriages to come out of 'Married at First Sight.' Season 1's Jason Carrion and Cortney Hendrix are still married, as are Jamie Otis and Doug Hehner (who actually just welcomed their first baby today!)
All of the couples from Season 2, 3 and 4 have divorced. We'll have to wait and see when if the other Season 5 couples choose to get divorced.
(Photo: Instagram)