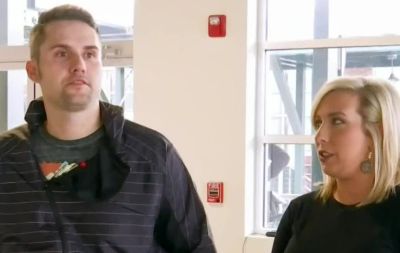 Just as The Ashley suspected, Radar Online continues to add to the story it posted last week revealing that married Teen Mom OG star Ryan Edwards was allegedly trying to pick up chicks on Tinder.
As The Ashley previously reported, a girl whom Ryan was allegedly conversing with on the dating site (and trying to arrange a tryst with behind the Food City…as you do), had told her Facebook pals that Ryan's wife, Mackenzie Standifer, had called and texted her after the news of the scandal leaked.
Now, Radar has released more texts from the alleged conversation between Mackenzie and Ryan's Food City floozy!
(Radar has stated that it has verified that the texts came from Mackenzie's phone number, and that the original texts between Ryan and the Food City floozy came from Ryan's phone number, just FYI. The exchange happened earlier this month.)
In the new bunch of published texts, Mackenzie informs the girl that she will not be getting any tail from Ryan, and that the girl should be ashamed of herself for trying to hook up with a married man.
When the girl asked Mackenzie why she was blaming her for the situation, instead of her husband Ryan, Mackenzie allegedly told the girl that she was "just as much [at] fault," according to Radar. "It is your fault that you continue to message a man you know is married."
The Food City floozy argues that she never actually intended to actually sleep with Ryan, given that she's 10 years younger than him. She asks Mackenzie why a 19-year-old would want to sleep with Ryan and Mackenzie allegedly replied, "Same reason every other slut does."
Ouch!
The girl then tells Mackenzie that she deserves someone better than Ryan. Mackenzie doesn't respond, but later appears to offer to pay off the girl to keep her quiet about Ryan's Tindering.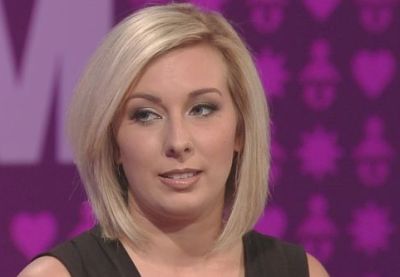 "What's it gonna cost for you to shut your damn mouth?" Mackenzie reportedly asked the girl.
It's not yet known whether or not we will get to see this play out on the next season of 'Teen Mom OG,' but one thing is for sure– Mackenzie is standing by her man!
(Photos: MTV)