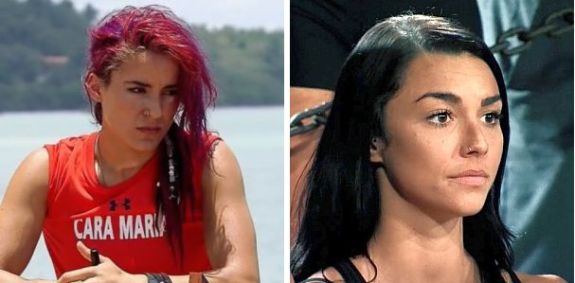 Things got so dirty during the current "Dirty 30" season of MTV's The Challenge that the drama between the cast members is starting to spill out into real life– and the VMAs red carpet, apparently!
'The Challenge' star Kailah Casillas took to Twitter on Sunday night to talk about being confronted while she and her cast mates walked the red carpet of the MTV VMAs earlier that day. While Kailah didn't specify who it was that confronted her,  but'Challenge' fans were able to figure out that it was Kailah's "Dirty 30" co-star (and nemesis) Cara Maria Sorbello.
Kailah claimed that she was backstage with Cara and the rest of the cast for hours before going on the red carpet, and that Cara never came up to her during that time to discuss their issues. Instead, it appears that Cara waited until they were out on the red carpet to try to start drama with Kailah.
"That's tacky af on a red carpet when she could have hours before. I'm not hiding, she is behind the cams," Kailah tweeted.
Luckily for us, the incident was caught on-camera! (Well, at least the audio was.) 'Challenge' star Cory Wharton was running his Instagram live while walking the carpet and, although you can't see who is talking, you can hear the argument between Kailah and Cara go down.
The audio is a bit hard to hear, so here's a transcript:
Cara: "Kailah don't go away because I will actually say s**t to your face. Kailah!"
Kailah: "Really? I am not doing this right now. Have a good night."
Cara: "COME HERE!"
Kailah: "WTF! Are you doing this here? There is a time and place and this not it. Like for real."
The beef between Kailah and Cara stems from something that happened during the "Dirty 30" season. They have been sparring on social media for months.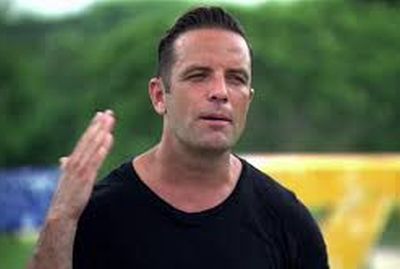 Kailah tweeted about what happened on Sunday.
"I'm all for confrontation but there's a time & a place to be classy & professional. Let's take it outside," she wrote. "We had almost 2 hours to chill with just our cast backstage… like I said, red carpet isn't the time. Everyone was rightfully embarrassed. 2 hours back stage, nothing to say. In front of lights & cameras, things change."
Cara has yet to officially comment on the situation. However, she did write something on Twitter on Sunday night that seemed to be aimed at Kailah's comments about her.
"I'm just honest," she tweeted. "I don't hide. Ever."
Wanna hear the fight go down? Listen (closely) below:
@CaraMariaMTV trying to start an argument with @kailah_casillas on the #VMAs red carpet ?☕ #Trashy #Thechallengexxx pic.twitter.com/tRO7IUmnGO

— The Challenge MTV (@Challengemtv___) August 28, 2017
(Photos: MTV)