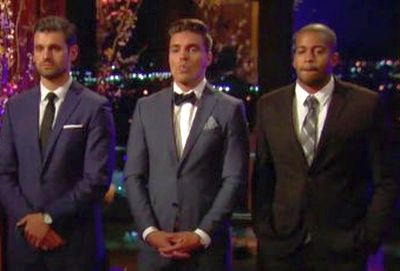 The Bachelor and Bachelorette rejects are still frolicking in 'Paradise' but the producers of The Bachelor are already thinking ahead to the show's next season. Over the weekend, producer Mike Fleiss told fans that they would be finding out very soon which guy will be the next 'Bachelor'. He hinted that the show's fans are going to be surprised by who was chosen.
"We are very close to being able to finally announce #TheBachelor … You will be shocked!!!" Mike tweeted on Saturday.
Fans began guessing which dude has been chosen to chuck roses at girls for Season 22, and some began to panic when Mike tweeted "Just in the nick of time?" and "Now It's Common Knowledge After Grief All Is Nothing." (For those of you who didn't catch that last one, the first letter of each word in that sentence, combined spells out "NICK AGAIN.") Mike later claimed that his Twitter account was hacked.
On Sunday, Mike reassured an online mob of angry 'Bachelor' fans that "Nick is not the Bachelor," but later followed it up with "I didn't say which Nick is not the Bachelor."
Let's break down the possibilities in order of lowest to highest possibilities.
Juan Pablo Galavis:  No way. Sadly, ol Juanny P will not be 'The Bachelor' ever again. Although The Ashley would love to see Juan Pablo take another ride on the Bachelor Train(wreck), he is now a married man. (The Ashley knows that he would have never been asked back to the show anyway, but she can still dream.)
Chris Harrison: Not happening. Although Mike Fleiss joked on Twitter that (still single) Chris was in the running to become 'The Bachelor,' he later confirmed that the show's host would not get to hand out roses any time soon.
Nick Viall: Very highly unlikely. Nick has stated numerous times since his split with Vanessa Grimaldi that he is done with the 'Bachelor' shows. Mike Fleiss' tweet seemed to confirm that Nick isn't getting a fourth chance to find love on a 'Bachelor' show.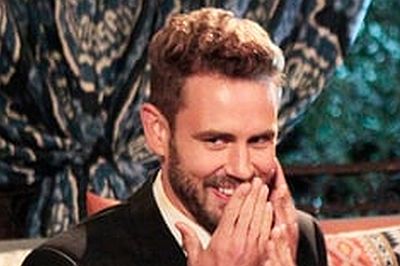 Wells Adams: Unlikely, but possible. Wells is currently serving as the bartender on 'Bachelor in Paradise,' and, while his name has been thrown out to the 'Bachelor' producers as a possible option, it's unlikely he would actually be chosen.
Dean Unglert: Doubtful. While Dean seemed like a good option to be the next 'Bachelor' when his time on Rachel's season of 'The Bachelorette' came to an end, his behavior on 'Bachelor in Paradise' seems to have somewhat soured his chances of being named 'The Bachelor.' (UPDATE: On September 5, Mike Fleiss tweeted that Dean was no longer in the running to become the next 'Bachelor.'
"Dean will not be #TheBachelor this year, at least…" he wrote, teasing that Dean may still have a shot at the role in the future.
Eric Bigger: Possible, and he appears to be open to the idea. He told Refinery 29 last month that he would consider doing the show.
"I feel like if it's meant to be it will be," he said. "I'm open to it if it's my time. Time tell all."
Peter Kraus: Highly likely. Even though Peter was unwilling to propose to Rachel at the end of her season, many fans felt that he was a good choice to be the show's next lead. Even 'Bachelor' guru Reality Steve is proclaiming with a high level of confidence that Peter will be the next 'Bachelor.'
Over the weekend, Reality Steve made his announcement on Twitter.
"I feel confident in reporting that sources are telling me Peter is the next Bachelor & it will be announced soon," he wrote. "I'm aware of last min switch ups in the past, but I don't believe that's happening this time. He's been the guy they've wanted since Day 1."
(Photos: ABC)