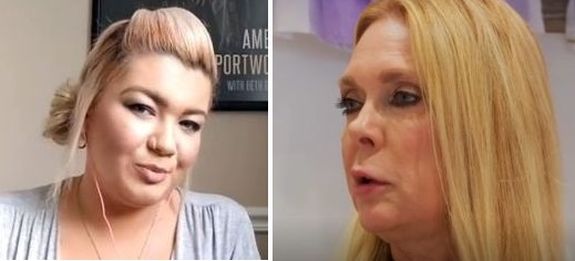 Farrah Abraham's mother Debra Danielsen is getting married in November, and a new report is stating that Farrah's Teen Mom OG nemesis, Amber Portwood, will be serving as Deb's maid of honor.
Over the weekend, Hollywood Life published a report stating that their 'Teen Mom' "insider" has told them that Amber will be standing next to Deb as she marries Dr. David Mertz. The report states that Debra chose Amber to be her maid of honor for several reasons– to spite Farrah (who will not be attending), and to ensure that MTV will film (and pay for) the wedding, given that Amber is there.
"This is Debra's free meal ticket to a paid wedding that neither she, nor her man can afford," Hollywood Life reports. "Their budget is so small that they plan to have the wedding at Debra's house in Nebraska. Debra is very sneaky and Amber is mischievous enough to be in the wedding of her frenemy's mother."
The Ashley does her best to dispel 'Teen Mom' rumors whenever possible and she can confirm that this report is completely FALSE.
While it is true that Amber has been invited to Deb's wedding (and that Amber recently said that she will "absolutely" attend), she is not in the wedding party at all.
The Ashley reached out to Debra to get her thoughts on Hollywood Life's "exclusive report."
"None of this is true," Debra told The Ashley. "Not at all. [It's] sad someone would make up such evil and hurtful lies."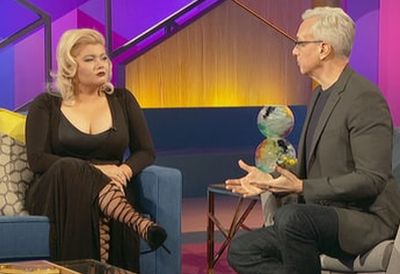 Debra confirmed that Amber is attending the wedding as a guest, but stated that her "Man of Honor" will be her hairstylist Matt Feerhusen. The wedding will not be held at Debra's house, either. It will take place on November 5 at the Suzanne and Walter Scott Aquarium at Omaha's Henry Doorly Zoo in Omaha, Nebraska.
She also confirmed that she did not invite Amber simply to ensure that MTV would film and pay for the wedding.
"I am sad anyone would say mean things," Debra added.
Last month, Debra revealed that she is inviting a few 'Teen Mom OG' fans to the wedding, and that they will be chosen via a raffle. She confirmed to The Ashley that Courtland Rogers (the ex-husband of Jenelle Evans) is also attending the festivities because they are friends.
She has also invited 'Teen Mom OG' stars Maci Bookout and Taylor McKinney but has not heard back from them yet.
(Photos: MTV)