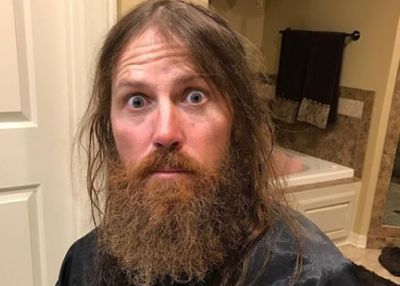 Duck Dynasty star Jase Robertson has sheared off his trademark beard and long locks for the first time in seven years, all in the name of sweet charity!
The dramatic makeover came after Jase took to social media to say if he raised $100,000 for children with cleft lip and palates he would shave his famous beard…and he followed through.
On Labor Day, Jase gathered all of his redneck family and friends to drink some sweet tea and watch him shave off the beard and cut his long hair. After it was done, he looked like a completely different person. Even his wife, Missy, seemed stunned at the sight of her husband looking so clean cut.
The cause was close to Jase's heart. In 2014, he and Missy started the Mia Moo Fund in honor of their daughter Mia, who was born with a cleft palate and lip. This summer Jase decided to put his beard where his mouth is and launch a campaign to raise money for the cause.
Using the hashtag #shavejase he and Missy bombarded their social media accounts with requests for donations. They were eventually able to raise over $100,000.
To ensure that the entire $100,000 went straight to helping children with cleft palates and cleft lips, Jase and Missy paid all of the administrative fees for the fundraiser themselves.
In a sit-down interview with Fox & Friends, Jase said that the last time he shaved and got a haircut (which was almost eight years ago), his daughter Mia was afraid of him.
"It scared her," he said. "She didn't recognize me."
The Robertsons also revealed that their daughter Mia has had to have eight surgeries so far to correct her cleft lip and palate, and they realize not all families can afford the pricey operations.
"We found ourselves…being in debt after [her] two surgeries, even after insurance paid," Missy said. "Doctors wrote off a certain amount but we were in debt $12,000; two working people trying to do what's right and you're still in debt. So we wanted to alleviate that [situation] for other families."
To make a donation to the Mia Moo Fund, click here!
Check out more of the before and after photos below: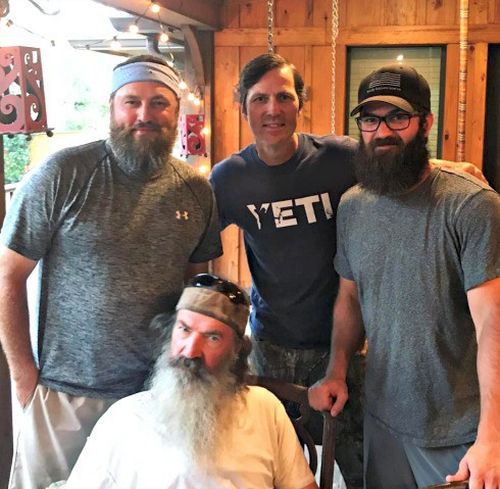 (Photos: Instagram, Facebook)