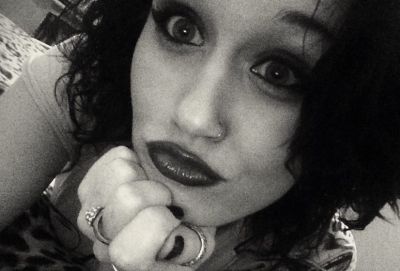 Former 16 and Pregnant star Jordan Cashmyer's troubled life has made headlines over the past few months, particularly after it was discovered that the Season 5 star was working as an escort.
For the first time in months, Jordan herself is speaking out.
As The Ashley previously told you, Jordan was arrested twice in the last few months for drug-related offenses, and her mother was so worried about her that she took to Facebook to try to track her down. In July, Jordan's ads on several Baltimore-area escort pages were discovered, and "16 and Pregnant" fans were shocked by Jordan's frail look.
Jordan used her long-abandoned Twitter account earlier this week to give her followers an update on her life.
"A lot of people are confused on what's been going on in my life," Jordan tweeted. "Not that it is majority of anyone's business, I just want to clear some things up for the sake of my family and those who were truly concerned."
She then called out her mother for causing a ruckus.
"I was NEVER missing, the people who posted that were people who ONLY did that for their own benefit," she wrote. "My father and mother (stepmom so no one is confused) were in contact with me and have been part of my recovery everyday."
Jordan stated that she is once again in recovery. (She has made several attempts at rehab over the years.)
"I am currently working on myself and my recovery, and am actually very happy with my life right now," Jordan wrote. "There is one thing missing and that will come over time….my baby girl and a good coparenting relationship with her father."
Jordan, who is best remembered for being "homeless" during her "16 and Pregnant" episode, does not have contact with her young daughter, Evie, who has been raised by Jordan's parents and ex-boyfriend, Derek Taylor, for much of her life.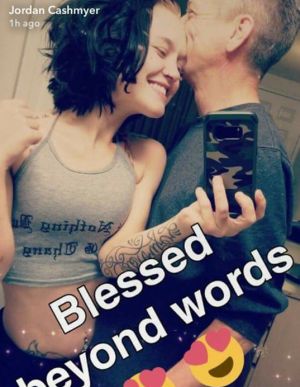 Jordan has also resurfaced on Snapchat. A much-older man often appears in her posts, and Jordan has indicated that she's in a romantic relationship with him.
(Photos: Facebook, Snapchat)