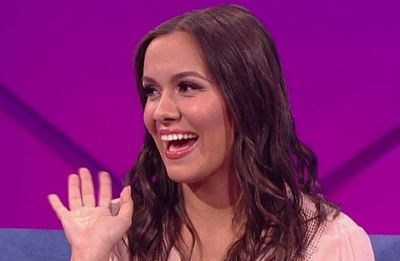 This season of Teen Mom 2 has given viewers a front row seat to the never-ending baby daddy drama of Briana DeJesus, but during a Twitter rant this week, the reality star mom revealed that MTV failed to catch one giant thing – or rather 500 small ones.
"Wish @MTV was able to film and show what I did to Luis after I found out he cheated," Briana tweeted. "I had keys to his house and bought over 500 crickets and just let them free inside his room."
Hell hath no fury like a woman scorned by the guy who knocked her up in "da club!"
Briana went on to tell her Twitter followers that Luis did not know she was the cricket culprit (until now) and that she returned to the scene of the crime (through the tolls and all) to unleash another round of critters a few weeks later.
"I remember we were filming at dinner and he's like, 'Omg there's crickets in my house I couldn't sleep last night, I had to vacuum them up,'" she said.
Briana said she remembered Luis texting her photos of dead crickets weeks later saying, "This s**t doesn't end, why me?"
This is, of course, coincidentally what most viewers say whenever Briana's segments  of 'Teen Mom 2' are airing.
In addition to the collection of crickets, Briana said she "put some other stuff" in Luis' house, but did not "want PETA after" her so she did not reveal what kind of critters she used. However, she later tweeted a screenshot of a text conversation, presumably from Luis, with a photo of a rat that was still alive.
The men of 'Teen Mom 2' better stay on the straight and narrow — between this and Barbara Evans' itching powder stunt a few years back, no cheater is safe with this group.
(Photo: MTV)