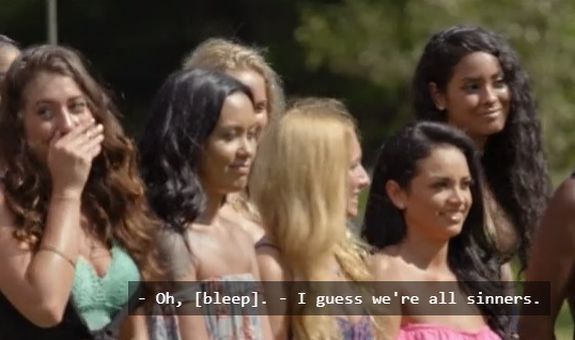 MTV's Are You the One? is back for another season of soulmate searching as 22 "unlucky in love" singles head to New Orleans to officially find their perfect match and unofficially audition for future seasons of The Challenge.
In addition to the new batch of singles, we also get a new host in Terrence J this season. I can only assume this is because previous host Ryan Devlin's jazz hands were just too much to handle.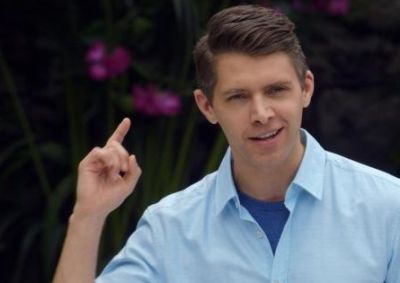 The episode kicks off with the usual flash forward scenes, giving viewers a glimpse into the chaos to come. We also learn a little more about the singles and why they're here: Joe's mom wants him to stop bringing home idiots. (I'm not sure that going on MTV to meet future dates is a good remedy for this, though.)
Keyana wants to stop falling so fast for guys; Nicole is sick of the hookup culture… and she has clearly never seen this show before.
After being greeting by Terrence, the singles get ready to take part in quite possibly the laziest and most ironic game in 'AYTO' challenge history — a Tinder-inspired game using cast mate Instagram posts.
Despite the lame concept, Michael is pumped for the challenge because unlike dating, The 'Gram is his thing… aside from the admitted language barrier between him and his followers.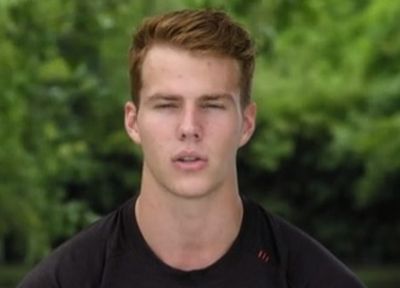 The first post shown to the group is one of a football, which causes Audrey to immediately throw up her hand in interest. The photo is revealed to belong to Malcolm, who takes the opportunity to work the sensitive angle, telling the group football is the only thing his father ever supported him in.
Awww…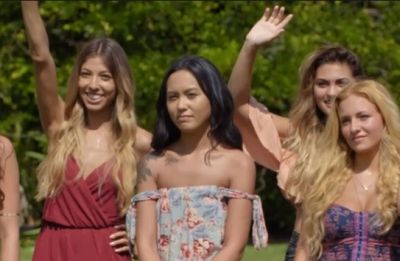 His plan works. Audrey is pleased with the match and the two are named the first of three couples that will go on the group date.
In the next (likely stock) photo, we see a piano and Keyana is the lone single who shows interest, not because she plays an instrument, but because she's super unique in that she likes to listen to it.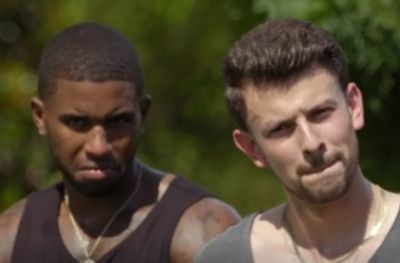 The photo belongs to Ethan, a "rapper" who may very well be Rob Dyrdek wearing some lifts in his shoes. Ethan — also (painfully) known as "E Money" — spits some bars for the group. His rap ends with the bar "I did your girl/ that's my favorite COCKtail."
Nope, we can't imagine why some gal hasn't snapped this guy up!
Ethan is thrilled to get a date with Keyana and states that all of the girls are out of his league. Well, we'll give Ethan a few points for being honest.
The third photo shows an arm with a stack of religious wristbands. None of the girls raise their hand but their "swipe left" remorse quickly sets in when Terrence reveals good-looking Clinton as the rubber-wristband wearer.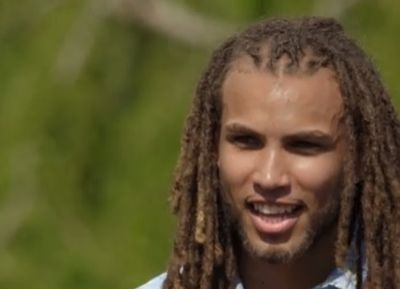 As the self-proclaimed sinners are kicking themselves hard, Terrence adds insult to injury by telling them Clinton was handcrafted by God himself and not only were the girls going to hell, they also weren't getting a date with Clinton.
Back of the line, heathens!
The final post is of a banana yellow condom which leads Jada to throw her hand up with a "heeyyyy!" Jayda says she's a sexual person who "gives it up too easy" and believes in the importance of using protection. (Her Mama must be glowing with pride right about now…)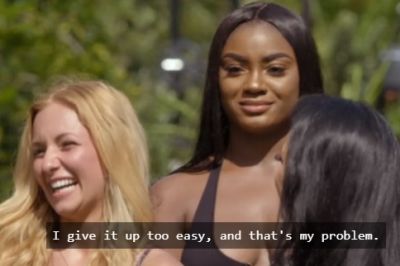 The photo is revealed to belong to Shad. (And, unfortunately for him, that is not a misspelling of his name.)
Shad explains that he, too, is a fan of using contraceptives, although he feels the need to go all award show acceptance speech on us and declare that he is thankful for the "innovative technology" of the condom.
Despite their mutual love of latex, we hear Jada say that Chad is not her type… It appears she's a bigger fan of rubber as she declares Clinton is her future husband, Jesus bands and all.
With the three couples named for the group date, the singles head to their house to get acquainted (and intoxicated) in the new digs. As the drinks continue to flow, so do the details on why each cast mate believes they are still single.
Kareem confesses he's told girls he loved them on the second date; Zoe complains that she's just sick of guys who use girls' thighs as earmuffs and then kick them to the curb; and Joe is telling terrible geometry jokes while sharing that his Jehovah's Witness parents aren't down with his lucrative career of growing/selling weed. Go figure.
Elsewhere, despite her upcoming date with Ethan, Keyana is bonding with Michael over the fact that she (creepily) follows him on Instagram. They declare it "a small world" because they both share the rare interests of art, music and working out.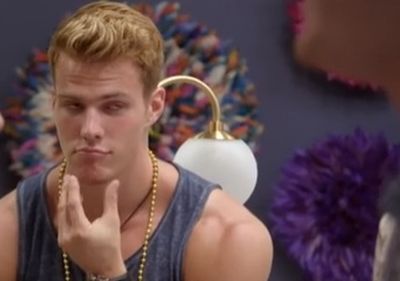 "We need to get married, like, right now," she tells her IG crush, before commenting that he could change her last name. Meanwhile, her date Ethan (or "E Money" as he shall always be called going forward) watches the flirtation unfold and is left to sing alone with his strawberries in the corner.
Someone who's having a little better luck with the ladies than "E Money" is Clinton, who isn't short of interested parties in the house. In addition to Jada, he's also caught Uche's eye and the two are talking about his modeling career and upcoming calendar.
Uche tells viewers she likes to date guys that, like Clinton, have a certain status and she informs Jada she's going to be aggressive in her pursuits.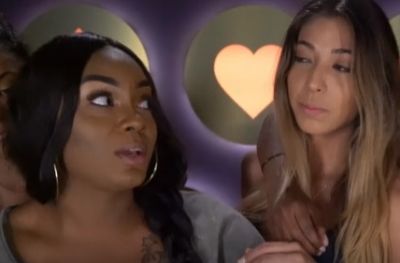 Hopefully no #WWJD wristbands will be snapped in the process!
Self-proclaimed former ladies man, Malcolm, is living up to his old reputation as he approaches Diandra, despite already having Audrey's attention. Diandra says she needs to learn how to not be so trusting of guys, but immediately throws that out the window and refers to Malcolm as "papi" as the two get close on a floating shell.
Out by the pool, Keith is chatting with Alexis about her Southern ways and love of cigarettes. Alexis says she is down to kick her habit of dating rednecks and Keith is determined to help her kick the nicotine habit as well.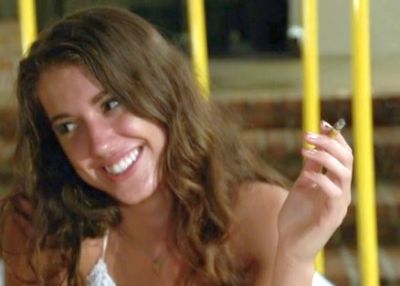 They agree to an odd ass/face slap deal and seal it with a cigarette-breath kiss, and then it's off to the Boom Boom Room to break in the bed and break some decor in the process. Post drunken romp, Keith jokes about having great reviews on Yelp and Alexis backs up his claims, declaring him an "A f**king plus."
While his cast mates and possible soulmate are engaging in a riveting game of chicken in the pool, Tyler is in the confessional breaking down this season's line up. He dubs Clinton as Jesus Christ, Michael as a Ken Doll, Alexis as Miley Cyrus and Keith as Star-Lord from Guardians of the Galaxy.
Tyler may have called Michael a Ken Doll, but Michael calls himself Batman as he sits by the pool, declaring Keyana his Robin. The superheroes get serious while discussing Keyana's last relationship and Michael says he appreciates that she's real. They decide they need to get into the truth booth soon but before that, they get into the shower together… as you do.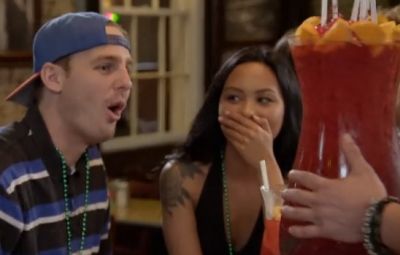 It's finally time for the group date and the three couples head to Pat O'Brien's for some obligatory quality time together. At the bar, "E Money" is trying to make a connection with Keyana despite her interest (and shower time) with Michael.
The rapper admits he's not aggressive when pursuing women because he's addicted to self-sabotaging. Almost on cue, the bartender places a Hurricane the size of a small toddler on the bar so the group can self-sabotage their love lives (and livers) together.
After some awkward slow motion dancing and grinding with the group, Audrey and Malcolm step outside so Audrey can grill Malcom on his player-like ways. Malcolm says that the "Life of Papi" is in the past and now that he's the wise old age of 25, he's a changed man.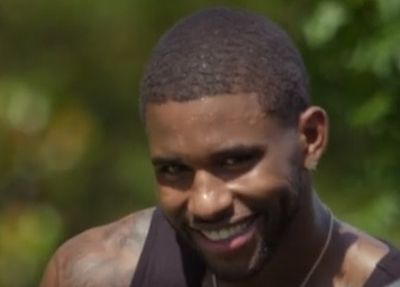 He also shares a strange story about his ex crying mid-hookup because she had gotten with one of his friends behind his back…. Malcolm credits the story as the reason he's not a player anymore and while it doesn't make any sense, Audrey says she's interested and Malcolm gives her his word that he'll "be real."
Back at the house, Terrence reveals the house has voted Keyana and "E Money" into the truth booth. You can't deny that mutual love of music, ya know?
As Keyana and "E Money" head to the booth, we see Michael inside the house looking nervous. Keyana appears to be worried as well, while "E Money" confesses he wants to make out with her, despite the lack of connection. Can't blame the guy for trying, I guess. Ol' "E Money" gotta "cash in" on any opportunity he has to put his tongue in someone's mouth.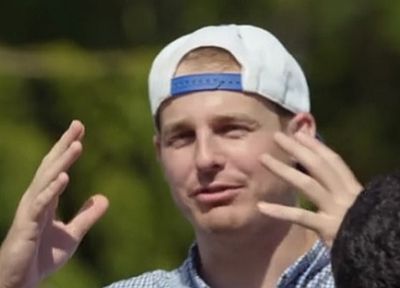 Once inside the booth, the lasers scan up and down and confirm that the two music lovers are not in sync. No match! Keyana responds to the reveal with an overexcited "YES!" "E Money" tells her he knows she's excited about the results and she then exclaims that she's taking shots tonight. He chooses to go to bed and pout.
"I've never had somebody cheer so loudly after they were relieved from being around me," he says. "Congrats to her."
With the first failed match under their belts, the group decides to lift spirits with a game, kicked off by Clinton and Uche who kiss after a dare. The game continues with Diandra who is dared to kiss Malcolm. She gladly accepts and ups the ante by straddling her "Papi" and biting his lip, much to the dismay of Audrey.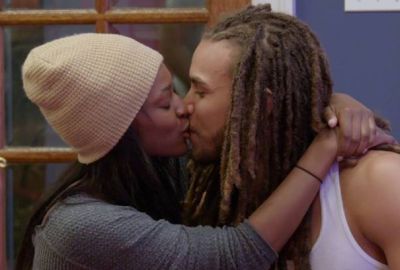 The dares continue as Michael licks IG stalker/soulmate/Keyana from head to toe, Geles treats Anthony to a lap/chest dance and Alexis accepts a dare to kiss everyone in the house.
Seriously, I need a shower and a double dose of antibiotics after watching this STD Swapmeet.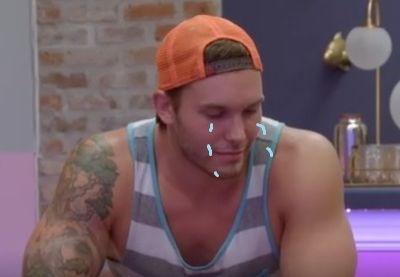 "Mama didn't raise no bitch," Alexis declares, after kicking off her challenge by making out with Nurys. As Alexis shares her southern hospitality with each of the housemates, Keith makes note of Alexis' red flags regarding her wild side.
Meanwhile, someone notices Clinton is missing from the group and did not receive a kiss. Alexis remedies the situation by busting in the shower and warning Clinton that although he's naked, she has to kiss him. Being that this is 'Are You the One?', he of course goes along with it, no questions asked.
Back in the living room we see a less than enthused Keith.
"Sorry not sorry," Alexis tells him.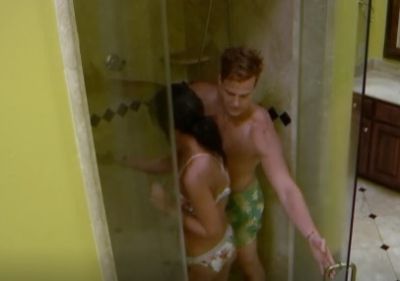 After wrapping up the game, we see Keyana sharing a kiss with Michael on the couch, breaking away long enough to tell him he tastes like Doritos. We can already see a sponsorship heading his way. (Use Code "Ken Doll" to receive 10% off your first order of Cool Ranch!)
Not to be upstaged by Keyana and Michael's romantic snack food spit swap moment, Anthony tells Geles he's on the show because he attracts psychos. Geles comes to the conclusion that this is because Anthony only dates Latinas. Either way, she's into him.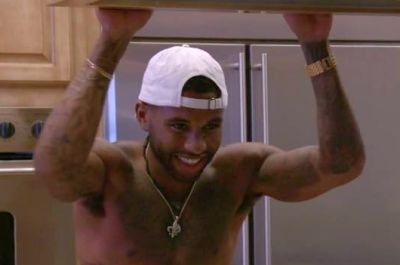 As Malcolm and Nurys are chatting in the kitchen, Diandra comes in to break up the conversation and reclaim her daylong territory. Nurys blames Diandra's actions on insecurity and tells viewers that Diandra might think Malcolm is her man but that will change.
Upstairs, Diandra is weirdly trying to pick out pajamas for Malcolm, to which he says he doesn't need. After showing off his eight-pack — and correcting Diandra when she calls it a six-pack — ab licking ensues and the two find themselves sudsing up (among other things) in the shower.
Following the shower sesh, Diandra awkwardly refers to Malcolm as her boyfriend off screen… right before we see the "former player" go for round two with Nurys as Diandra heads to bed.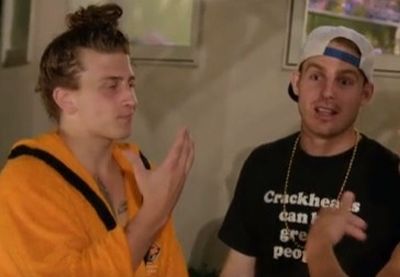 Malcolm remains firm in denying his Lothario ways, repeating in the confessional after both hookups, "I'm not a player!"
On this season of Are You the One, we'll see couple swaps, make-ups, breakups and as many drinks thrown as insults. Stay tuned to see if this group of sloppy singles will find love and go home with more than just a FitTea Instagram sponsorship deal.
To read our other reality TV show recaps, click here!
(Photos: MTV)