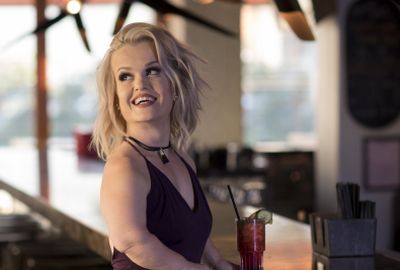 Breathe easy, Little Women: LA fans– the ladies will aren't going anywhere.
'Little Women: LA' star and executive producer Terra Jole confirmed to The Ashley today that the show will return for a seventh season. (The sixth season is currently airing on Lifetime.)
"There is still a LOT to come in Season 7," Terra told The Ashley, adding that 'Little Women: LA' isn't the only place fans will be able to watch her.
"There's another show [I'm] filming [for] Lifetime and it's not Terra's Little Family!" she revealed. "It will star my immediate family, but it's a new spin-off."
Although Terra couldn't reveal many details of her new show,  she did state that filming it has been tough.
"It's been the hardest thing I've ever done– harder than having a child, harder than doing Dancing With the Stars," she said. "It was done with my family, but it's a very different kind of show than 'Terra's Little Family.' I can't wait for people to see it."
Terra revealed that fans can expect to see promos for the new show on Lifetime in the next few weeks, and that the premiere date for the show will likely be in November.
Before that show airs, though, Terra will release her first memoir, Fierce at Four Foot Two, on October 3. Stay tuned for more of The Ashley's interview with Terra. To pre-order Terra's book on Amazon, click the link below!
(Photo courtesy of Lifetime)