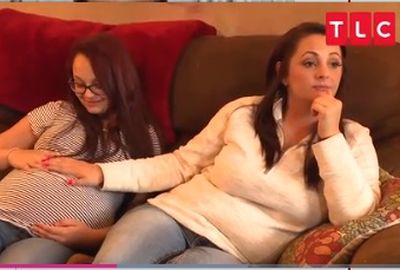 Look out MTV– TLC is getting into the lucrative teen pregnancy market with its just-announced new show, Unexpected!
The show, which premieres next month, takes a look at the lives of three pregnant teenage girls, all of whom were raised by teen moms.
The six-episode series may sound a lot like MTV's hit show 16 and Pregnant but its focus seems to be more on the relationship between mother and daughter, rather than the pregnant girl and her baby daddy like the MTV shows. However, there is a connection between this show and the 'Teen Mom' franchise. Heather Walsh, who worked on Teen Mom OG for years before being let go earlier this year, is now working on 'Unexpected!'
"So honored and proud to work with these families!!" Heather tweeted on Wednesday.
As Dr. Drew Pinsky has told us at many a 'Teen Mom' reunion, children of teen moms are more likely to become teen parents themselves. 'Unexpected' takes a closer look at this statistic.
Let's meet the teen moms…and their moms, shall we?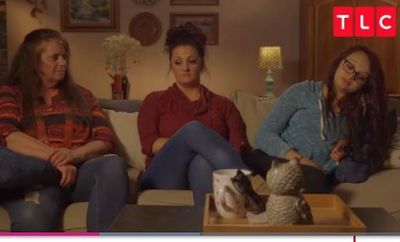 Lexus, is 15 years old and 38 weeks pregnant by her boyfriend Shayden. Lexus's mom Kelsey, a former teen mom, is only 31 herself but about to become a grandmother. Lexus' situation is especially interesting because her grandmother was also a teen mother.
"I never thought I'd be here, with my daughter being 15 and pregnant," Kelsey says in the trailer.
"I don't think it's a bad thing," Lexus replies.
Later, we get to meet Lexus' grandmother, who also expresses her shock that their family has three generations of women who got pregnant as teens.
"All of us…teen moms…together," she says.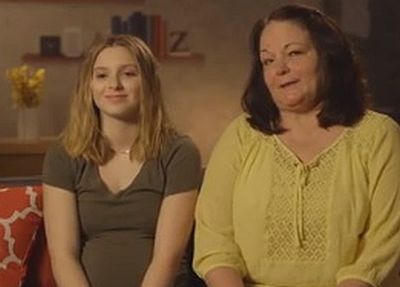 McKayla is 16 and pregnant by her boyfriend Caelan. She was raised by her grandparents because her mother, Shannon, had her when she was a teenager and was not around. During the filming, McKayla becomes close to her mother, who is (of course!) also pregnant herself.
"I found out McKayla was pregnant through text," Shannon says in the trailer. "I really wasn't surprised."
"Nobody ever told me it was so easy to get pregnant," McKayla, who is from Florida, says.
McKayla's son, Timothy, was born in July.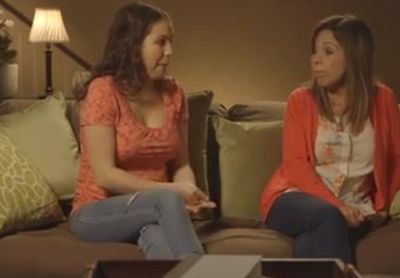 Lilly is also 16. She got knocked up by her boyfriend James just a few months into their relationship. She's now 27 weeks pregnant, and her family is worried that James won't stick around for her and the baby.
"I worry that Lilly will be left alone in this journey of motherhood," Lilly's mom says in the trailer. "This is not what a mom wants for her daughter — nobody wants this. It's pretty much a mom's worst nightmare."
People reports that, with this show, TLC "is working in partnership with the National Campaign to Prevent Teen and Unplanned Pregnancy in the hopes of sparking meaningful conversations about unplanned pregnancies."
'Unexpected' premieres November 12 on TLC. Watch the first trailer below!
(Photos: TLC)