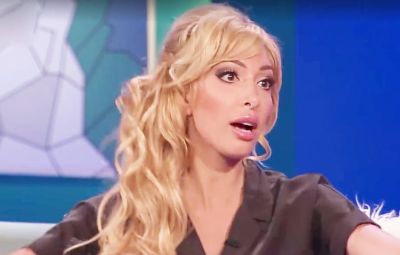 So many reality TV shows, so little time!
As faithful Roundupers know, The Ashley does her best to bring you all the latest news on reality TV shows and their stars. The Roundup can't cover every reality TV show and event, though, so here's a listing of some reality TV happenings that weren't covered by The Ashley this week:
Farrah Abraham set to open her "Backdoor" again in honor of Halloween: TMZ- Farrah Abraham 'Rearing' For Another Close-up For Halloween
Fans pounce on 'Counting On' star Derick Dillard for possibly using donated funds for travel (and to buy weird Trump socks): Starcasm-Where Does Derick Dillard Get His Money?
10 of the ugliest celebrity cars– ever: Fuel Curve- Hideous Celebrity Cars- A 10 Spot
Here's how CBS can improve 'Big Brother' for next year: BuddyTV- 5 Lessons CBS Should Have Learned From 'Big Brother 19'
It's a 'Shahs of Sunset' online catfight, y'all!: Tamara Tattles: 'Shahs of Sunset' Star Shervin Roohparvar Claps Back at Reza Farahan & Mike Shouhed
(Photo: MTV)