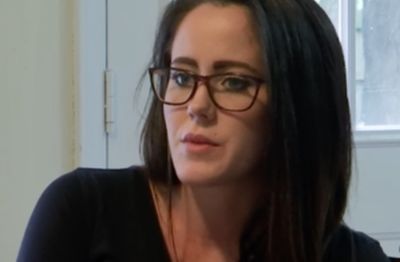 The Teen Mom stars' lists of demands keep on coming!
As The Ashley told you yesterday, the franchise's producers denied some of the dads' requests to fly to the reunion/specials taping via first class. However, they did approve one cast member's diva demand!
The Ashley can exclusively report that Teen Mom 2 star Jenelle Evans is staying far from her estranged co-stars, after demanding that the show's producers give her a private place to stay while she's in LA!
"Generally, all of the girls stay at one hotel, and the guys stay at another," a source tells The Ashley. "That's how it has been for years, just to prevent an issues between exes or whatever. But Jenelle refused to stay at either hotel, claiming she is treated badly by all of her cast mates."
The source said that it was heard through the crew grapevine that Jenelle even used the excuse that she felt "unsafe" staying in a hotel right now, due to recent events happening in the world.
"The producers ended up having to agree to put her up in an Airbnb not far from the studio," the source told The Ashley. "This is the first time they've ever done something like this."
From what The Ashley hears, it's just Jenelle and her husband David Eason out there, as Jenelle's sons Jace and Kaiser are staying at the cast hotels with Barbara and Nathan's mom Doris, respectively. The couple's daughter Ensley didn't come on the trip.
As far as The Ashley's source knows, no other cast member (including the main girls, their exes and family members, etc.) are staying outside of the cast hotels.
"The other girls were not happy to hear that Jenelle, once again, got special treatment," the source added.
UPDATE! Jenelle later confirmed The Ashley story. She bragged on Instagram on Friday about her special accomodations.
"Uhmm…yeah like I said I stayed in a huge ass house," Jenelle wrote to a person who commented on one of her photos. "Damn right I didn't want to stay in a hotel."
Jenelle later followed it up with, "No I def [said] I wanted to stay in an Airbnb because of the Vegas [shooting] incident that happened. I'm not comfortable being well-known in the public eye and someone knowing where I'm staying while I'm on business trips."
(Photo: MTV)