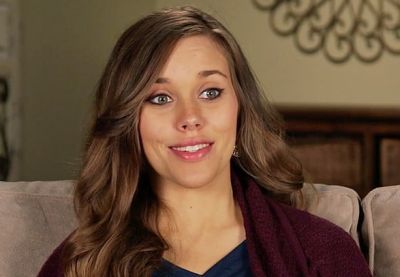 Fans are used to seeing Jessa and Ben Seewald's home on Counting On, but this week, Jessa shared a version of their house that viewers don't get to see on the show!
Along with a string of photos posted to Facebook on Wednesday, the former Duggar girl told fans she was giving them a glimpse into "real life, y'all" — which in this case, consisted of her house in complete (and somewhat disgusting) disarray!
The 10 photos she posted were accompanied by an explanation of what each depicted. Among the "real life" messes photographed was more than six loads of laundry piled on a bed, a side table she admitted hadn't been dusted in at least six months, dried spit-up from her son Henry that she's been sleeping on "for who knows how many nights", a rather sizable pile of dirty diapers on a dresser, a sink full of dirty dishes, a stovetop featuring food and crumb residue that Jessa said hasn't been wiped down in few months, and a dust-covered HVAC.
Jessa told fans in the lengthy Facebook post that while the family — aka her — has a never ending to-do list, she prefers to utilize life's little moments picking up her children instead of picking up a broom. She did, however, clarify that she was not trying to mom-shame those who do provide a clean environment for their little ones.
"Not trying to pit a clean house against interaction with kids — sometimes both are possible [though] often they do seem in opposition to one another," she said. "Just remember, whatever projects are pulling at your time and attention today, don't forget to make time for the people around you. These are the memories that will last forever."
While the photos were certainly a shock to many — especially 'Counting On' viewers who are not used to seeing the Seewald home in such a state of disarray — Jessa has received many comments supporting and relating to her message.
"Jessa, this is real life," one person wrote. "I have been a fan since day one but this speaks volumes to me and the pressures we moms put on having our houses perfect for everyone else but meanwhile busy with kiddos in the real world."
"Thank you," another fan wrote. "I very much needed this today! I'm so glad I'm not the only one with a less-than-perfect house! Thank you so much for sharing this!! It's a good reminder of what is most important in life."
While many fans commended and related to Jessa's post, others argued that the condition of the house was inexcusable.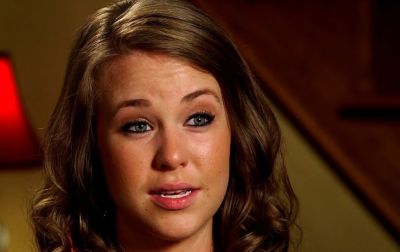 "It only takes a few minutes to clean up a mess room by room and all the while playing or singing to your kids. Absolutely disgusting!" one person wrote.
Jessa's followers were particularly grossed out by the photo of the pile of diapers. (Jessa captioned the photo, "Pile of diapers on the top of my dresser… pretty sure these all collected in the past 12 hours.")
"This is dirty and lazy not busy. It takes two seconds to drop a diaper in the garbage. I can smell that picture from here," someone wrote in the comments of the photo.
"If those are dirty diapers you have unsanitary conditions around to babies," someone else commented. "I get the laundry and the blocks on the floor. Babies need our attention but cleanliness is next to Godliness."
Jessa's post received so many comments that she eventually posted a follow-up to explain the mess and assure fans that her house has since been cleaned up.
"Backstory on my previous post: As I was making out my housecleaning to-do list the other day, this thought struck me… we all try to put our best foot forward and are most comfortable posting our "highlight reel" for people on social media to see," Jessa wrote. "I could've waited 24 hrs and posted pics of everything freshly cleaned and looking beautiful (the stovetop is sparkling, dust bunnies have been removed, laundry is folded, bed sheets are washed, etc). Certainly people would find no fault with that… but many may find fault with themselves. I didn't do that for a reason. Reality."
"The point was not kids vs. house cleaning. The point was my heart's goal to devote undivided time and attention to my kids– to make memories together each day, no matter what else I have on my schedule," she added.
(Photo: Facebook, TLC)