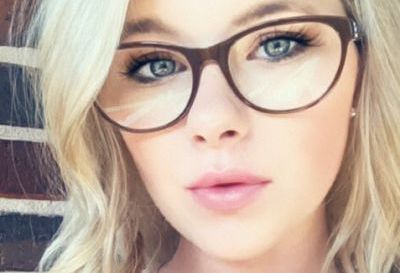 It's a boy—and a girl!—for 16 and Pregnant star Lindsey Nicholson.
Lindsey, who starred on the show's fourth season, welcomed twins with her husband T.J. on Wednesday. The couple named their daughter (who weighed in at 2.15 lbs.) Paisley and their son (who weighed in at 3.5 lbs.) Jackson.
"Yesterday after a 26 hour labor we got to welcome Paisley & Jackson into the world at 29 weeks-4days Jackson- 1:55pm, 3.5lbs, natural birth," Lindsey wrote on Instagram. "Paisley- 2:07pm, 2.15lbs, natural birth. My heart has never been more happy. So incredibly thankful for each & every one of you who prayed for us. God heard everyone's prayers. So thankful they weighed a lot for their gestational age and are doing great. We have a very long road ahead of us but I know our babies are strong. Paisley is the one who has her legs kicked out of her blankets."
Lindsey has been keeping fans updated on her difficult pregnancy. She had spent the last three weeks or so in the hospital on bed rest in attempt to keep the babies in the womb as long as possible.
"So on top of everything else I'm now a gestational diabetic and anemic," she wrote on Twitter on October 21 while in the hospital. "This pregnancy is just kicking my butt. Way to many hormones for my body to handle. Twin pregnancy is no joke!"
Lindsey is also the mother of six-year-old Aniyah, whom she gave birth to during her "16 and Pregnant" episode. Aniyah's birth father is no longer in her life and Lindsey's husband T.J. formally adopted Aniyah after marrying Lindsey in 2015.
(Photo: Twitter)