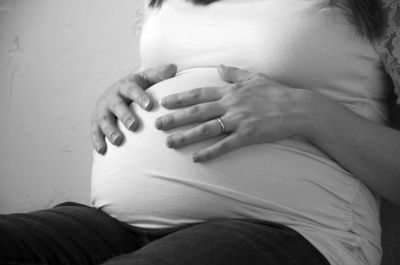 One reality television network is taking "baby daddy drama" to a whole new level!
The Ashley hears that a casting director for an unnamed network is looking for women who need help from "The Baby Daddy Detective" to find their missing-in-action baby daddies! The show will feature moms or moms-to-be who have yet to inform their one-night stand that their booty call resulted in an unexpected pregnancy.
The casting call says they are looking for "women who, through one circumstance of another, cannot contact their former lover or one-night-stand, but desperately want to tell him about the baby."
"The Baby Daddy Detective can help," a casting flyer for the show reads. "She'll track down your M.I.A. Man and help you figure out to deliver your news."
The flyer even uses the tag line, "2 Strangers + 1 night = One Unexpected Outcome."
Although the actual network that the show will air on can't be revealed yet, The Ashley hears that the show is likely going to premiere next fall.
If you're interested in applying to be on the show, email info@SqueakyWheelCasting.com.
(Photo: Morguefile.com)