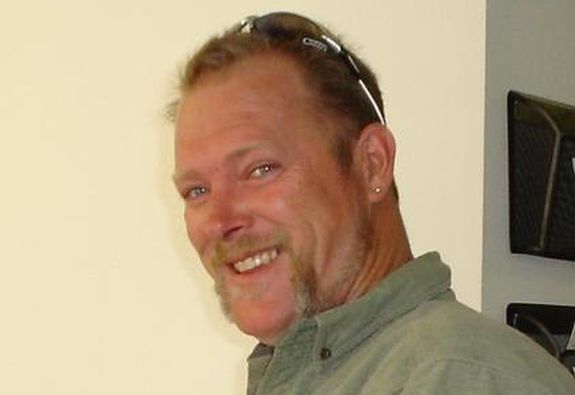 The stars of Flip or Flop are mourning the loss of their friend and co-worker, Frank "The Tank" Miller, who died after a courageous battle with laryngeal cancer. He passed peacefully at an Orange County, California, hospital on Friday.
'Flip or Flop' stars Tarek and Christina El Moussa each wrote touching tributes to Frank on social media.
"Good bye My dear friend Frank," Tarek wrote on Instagram. "I have always looked up to you and have respected you as a brother. You have touched not only myself and my family but thousands and thousands around the world. You have impacted so many lives with the fight inside your heart and soul…I will NEVER forget you and I hope to one day be as strong as you.
"Now…don't slack!" he added. "I assume you are already working on remodeling heaven! Miss you buddy."
Christina applauded Frank for fighting as hard as he did to live.
"Frank since the day I met you I had the utmost respect for you," she wrote. "Hardworking and REAL. Always a pleasure to be around and always made me laugh. You fought your hardest!! You are so admired and respected by all who know you. God has a special place for you in Heaven. Love you and miss you."
In May, Tarek and Christina went public went the story of Frank's cancer battle. A GoFundMe page was sent up by Frank's co-worker Alison Diaz that ended up raising over $31,000 to help Frank cover his costly treatments.
"As some of you know… he's been fighting multiple cancers for many years, even while filming our show, and he's still putting up the fight of his life," Tarek wrote on Instagram in May. "The doctors told him a year ago he would not make it past 6 months, he's proving them wrong, this man is a beast."
The GoFundMe remains active. If you'd like to make a donation, click here.
"He has so many medical bills and [we] want to give him a funeral but there's no money left," Alison tells The Ashley. "Anything can help."
(Photos: Facebook, Instagram)