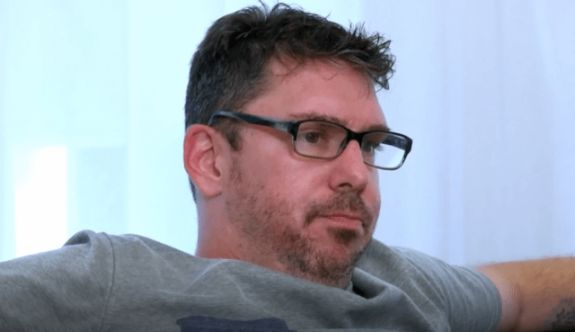 Amber Portwood almost married her fiance, Matt Baier, in Las Vegas last season on Teen Mom OG but backed out just in time. The couple went on to break up soon after, but it looks Matt got his Vegas dream wedding after all– just not with Amber!
The Ashley can exclusively reveal that Matt got married today in Las Vegas!
He's been living in Sin City since he and Amber split up this summer.
The Ashley hears that a marriage certificate was filed for Matt and his new bride earlier today in Clark County, Nevada. According to the County website, a marriage certificate "is proof that a marriage ceremony was performed in Clark County."
They applied for their marriage license yesterday. The Ashley is not sure (yet) where the ceremony took place.
As for Matt's new bride, her name is Jennifer and she's a 35-year-old waitress at a Vegas restaurant. She's also (of course) a single mother.
The Ashley is not sure how long Matt and Jennifer have been together; however, according to online records, they've been living at the same address for at least a few months.
Matt's walk down the aisle may surprise his famous ex-fiance.
"Amber is not aware that he got married," a source tells The Ashley.
Of course, Amber wasted no time in getting serious with her next soulmate. As The Ashley previously told you, Amber is currently dating Andrew Glennon and became pregnant with his baby soon after they made their love official.
This is (at least) the third marriage for Matt.
Stay tuned– The Ashley will have more info on this soon!
**Media outlets MUST credit The Ashley and link back to this story.
(Photo: MTV)