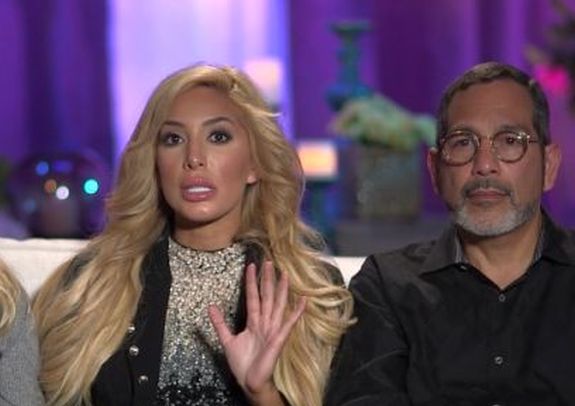 The new season of Teen Mom OG premiered early this week, with curious (and confused) fans tuning in to see, in part, if Farrah Abraham was really given the boot, as she had stated last month in a series of social media posts.
Was Farrah really fired from the show? Did the 'Teen Mom' producers give Farrah the hook just to create more drama? Does anyone even still care?
The Ashley, like the other 'Teen Mom OG' viewers, was curious about this so she reached out to various people on (and behind) the show to get the scoop.
One person who responded was Farrah's father, Michael Abraham, who was happy to explain what happened on the day of Farrah's "firing" and share what may happen from here in regard to Farrah, her family and the show in general.
"Farrah was never legally fired; she was never in breach of her contract and she never cancelled filming," Michael told The Ashley exclusively.
Michael explained a bit more how Farrah was fired by the producers, but is still employed by MTV.
"You have MTV– the network that airs the show– and you have Viacom, which owns MTV," he said. "Then you have 11th Street Productions, the company hired to produce the show. Our contracts are with MTV and Viacom, not 11th Street. So, basically [Executive Producer] Morgan [J. Freeman] did not have the authority to do what he did [and fire Farrah]."
The day Farrah got "fired" by Morgan, a film crew was present to capture the Kodak moment. The resulting footage  is now part of an extended trailer promoting the new season. (Click here to watch that trailer!)
Michael provided some insight into how that day went down.
"They had scheduled to film [with us] all through November and they cancelled about seven times," he revealed. "[The producers] called me and wanted to film that Monday, even though we were not scheduled to film until the next day, Tuesday, because it was the first anniversary of Sophia's store. I was out of town, and they couldn't get in touch with Farrah because she was busy with the store and wasn't picking up calls. Finally, I got in touch with her and she agreed to film with them that day.
"They knew [my fiance] Amy and I were out of town, and they basically ambushed Farrah on-camera," Michael said. "[Morgan] sex-shamed her on-camera and they did it purposely at a time when none of us were there."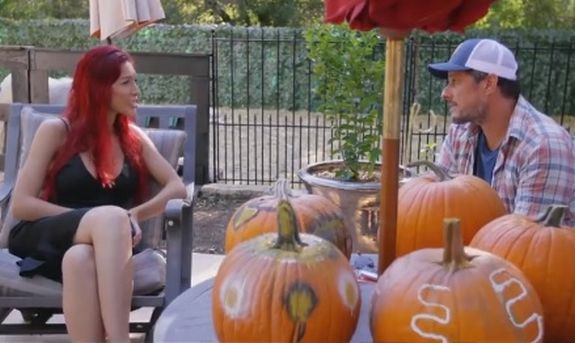 Michael said he was shocked and sickened that people he and Farrah had been working with for nearly a decade had done this.
"I was surprised that they would even attempt what they did," he said. "I was disappointed that an executive producer would interject his bias and judgement into the show. It's a show documenting these girls' lives, and they're trying to control and use their influence to change Farrah into what they think she should be. It was completely wrong."
So where does that leave Farrah and her family? Will we never again see Michael and Debra on the show. (More importantly, will we not get to watch the new "Debz OG" rap video!?!)
"I can't say for Debra but for me no, [I won't continue to film for the show if Farrah's not on it]," he said. "Farrah is the star/talent of the family on the 'Teen Mom OG' show, not her parents."
The Ashley hears that the whole "firing" has left MTV and Viacom in a sticky situation. One source tells her that a lot of different things are being considered right now, including having a different production company filming Farrah's segments for 'Teen Mom OG.'
"There's a lot of legal stuff happening now, so it's too soon to determine how it will go down," the source tells her.
Michael emphasized that Farrah's recent participation in the adult entertainment industry did not violate any terms of her contract, as some outlets have reported.
"Farrah has always been complaint to her contract with Viacom," Michael added. "She's considering her options. She has many opportunities to work in the entertainment industry. It's completely up to the network not Farrah [if she stays on 'Teen Mom OG'].
"According to Viacom and MTV– which are the only ones with the authority to fire her – she was not fired."
Stay tuned for Part 2 of Michael's interview with The Ashley, where he will dish on Farrah's 'Teen Mom' co-stars!
(Photos: WEtv, MTV)