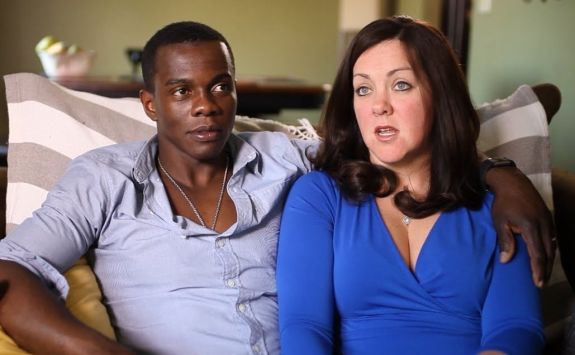 There's a new member of the 90 Day Fiance family!
TLC announced that Season 3's Melanie Bowers and Devar Walters welcomed a daughter on Thursday in Pennsylvania.
"Mom and baby are doing great," TLC reported.
Melanie and Devar first met when Melanie vacationed in Devar's native Jamaica. The single mom quickly connected to Devar, who was working as a lifeguard at the time, and the couple ended up getting engaged before Melanie's trip ended. Devar moved to the United States and the couple has been together ever since. They went on to star in the spin-offs 90 Day Fiance: Happily Ever After and 90 Day Fiance: What Now?
Melanie and Devar announced her pregnancy in June.
"I knew that we always wanted to have a family; it was just a matter of timing it right," Melanie said during an episode of of "90 Day Fiance: What Now?" "I think the time is right, right now!"
Baby Avah is the first child for Devar and the second child for Melanie, who has son Hunter from a previous marriage.
The proud dad posted a photo of his daughter on social media on Thursday.
"My world," he captioned the cute pic.
(Photos: TLC, Instagram)