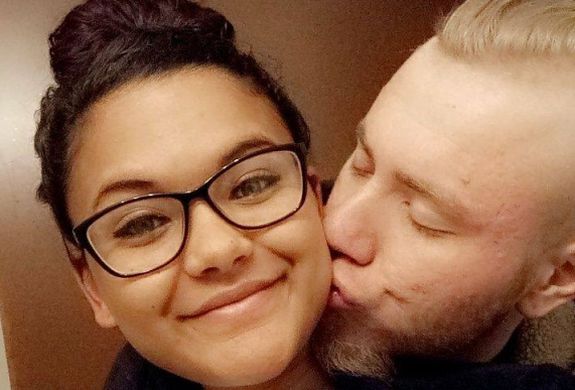 The 16 and Pregnant baby boom continues!
Aleah LeBeouf, who starred on the fifth season of the MTV show, gave birth to her second child last week. The former reality star welcomed son Julius Drake on December 16 and took to social media to announce her happy news.
"My sweet baby boy. I'm tired as hell, if you couldn't tell," Aleah wrote in the caption of an Instagram photo of herself and Julius. "But I'm so happy my baby boy is finally in my arms."
Julius weighed in at a whopping 10 lbs., 10 oz.!
Aleah gave birth to her first child, daughter Peyton, in 2013. The birth was featured on Aleah's "16 and Pregnant" episode. Aleah is no longer with Peyton's father, Shawn Burke. The father of Julius is her boyfriend, Drake, whom she's been dating since October 2016.
Aleah is the third girl from her season of "16 and Pregnant" to give birth to her second child this year. In November, Millina Kacmar welcomed a daughter named Scarlett, while Courtney Ames had a son, Porter, in October.  Several girls from other seasons of the show have also given birth this year.
For more updates on the girls of "16 and Pregnant," click here!
(Photos: Facebook, Instagram)