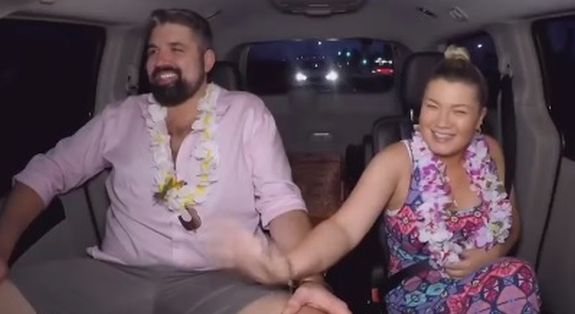 The skeletons keep pouring out of the closet for Amber Portwood's new boo (and future baby daddy) Andrew Glennon!
Radar Online revealed on Thursday that Andrew was once arrested on drug possession charges– and we're not talking about having "kilos of marijuana" here! Apparently, he was getting HIGH! HIGH! on hardcore drugs (or at least carrying them around).
According to court documents, Andy was found to be in possession of heroin when he was arrested in April 2009. In addition, he was carrying MDMA (aka Ecstasy).
He was also charged for being under the influence of CNS stimulant, a controlled substance often found in ADHD medication.
Andrew pleaded guilty to the heroin charge (and had the other two charges dropped). He received three years of probation for the heroin charge. (This makes him a convicted felon.)
However, he went on to break that probation when he was arrested for possession of a deadly weapon and firearm in July 2010! (He pleaded not guilty to those charges and they were eventually dropped, according to Radar.)
Unfortunately, that's not all of Andrew's skeletons. In 2013 and 2015, he had two different ex-girlfriends file restraining orders against him. (Read more about those here!) In March 2014, he was arrested for drunk driving and was ordered to do 96 hours of community service for that crime.
Andrew told Radar previously that his DUI was the result of a struggle with alcohol and depression after his father died. He did not, however, mention the drug possession charges and arrest in that explanation.
This is particularly alarming, given that Amber is a recovering drug addict. She has yet to speak out about her new boo's past drug bust or DUI charge. She did recently reveal, though, that the baby she is expecting with Andrew is a boy.
(Photo: MTV)